Damascus Countdown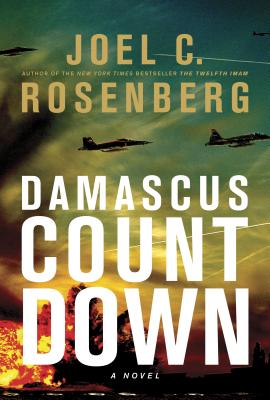 Damascus Countdown
Tyndale House Publishers, Hardcover, 9781414319704, 470pp.
Publication Date: March 5, 2013
* Individual store prices may vary.
Shop Local
Enter your zip code below to find indies closest to you.
Description
2014 "Christian Retailing's Best" award finalist All eyes are on the Middle East. Israel has successfully launched a first strike on Iran, taking out all of their nuclear sites and six of their nuclear warheads--and causing The Twelfth Imam to order a full-scale retaliation. U.S. President William Jackson threatens to support a U.N. Security Council resolution condemning the Jewish State for unprovoked and unwarranted acts of aggression.Meanwhile, CIA operative David Shirazi has infiltrated the Iranian regime and intercepted information indicating that two Iranian nuclear warheads survived the attack and have been moved to a secure and undisclosed location. In danger not only from the ongoing missile strikes on Iran but also from the increasingly hostile and suspicious governments of multiple countries, David and his team are in a race against time to find the remaining nuclear warheads before disaster strikes.
About the Author
Joel C. Rosenberg is the New York Times best-selling author of The Last Jihad, The Last Days, The Ezekiel Option, The Copper Scroll, and Epicenter, with 1.5 million copies in print. A communications strategist based in Washington, D.C., he has worked with some of the world s most influential and provocative leaders, including Steve Forbes, Rush Limbaugh, former Israeli deputy prime minister Natan Sharansky, and former Israeli prime minister Benjamin Netanyahu. Once a political columnist for World magazine, he now writes commentaries for National Review as well as a weekly e-mail update known as Flash Traffic for business and political leaders. A front-page Sunday New York Times profile called him a force in the capital. He has also been profiled by the Washington Times and the Jerusalem Post and has been interviewed on ABC s Nightline, CNN Headline News, FOX News Channel, The History Channel, MSNBC, The Rush Limbaugh Show, and The Sean Hannity Show.