Springtime of the Spirit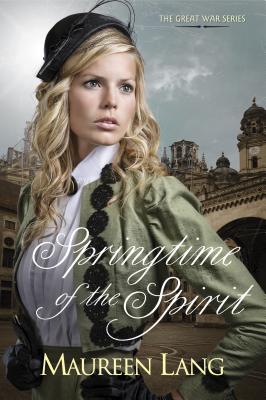 Springtime of the Spirit
Tyndale House Publishers, Paperback, 9781414324371, 377pp.
Publication Date: March 2011
* Individual store prices may vary.
Shop Local
Enter your zip code below to find indies closest to you.
Description
By the fall of 1918, the Great War has ended and the world is at peace, but there is little to celebrate in Germany. After four years of fighting for his homeland, Christophe Brecht returns to find there is little left of what he once called home. So when family friends ask him to travel to Munich to bring back their runaway daughter, Christophe agrees. When he finally locates Annaliese Duray, he discovers she is far different from the girl he once knew. Headstrong, idealistic, and beautiful, she is on the front lines of the city's political scene, fighting to give women and working-class citizens a voice in Germany's new government. As the political upheaval ignites in Munich, so does the attraction between Annaliese and Christophe. With an army from Berlin threatening to squash everything Annaliese has worked for, both she and Christophe are forced to choose between love and loyalty.
About the Author
Maureen Lang writes stories inspired by a love of history and romance. An avid reader herself, she s figured out a way to write the stories she feels like reading. Maureen s inspirationals have earned various writing distinctions including the Inspirational Reader s Choice Contest, a HOLT Medallion, and the Selah Award, as well as being a finalist for the Rita, Christy, and Carol Awards. In addition to investigating various eras in history (such as Victorian England, First World War, and America s Gilded Age), Maureen loves taking research trips to get a feel for the settings of her novels. She lives in the Chicago area with her family and has been blessed to be the primary caregiver to her adult disabled son.