Follow Me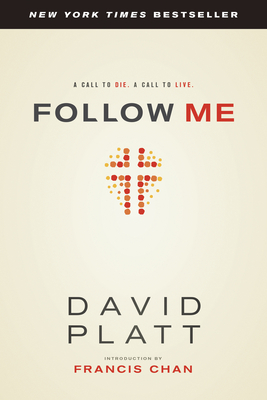 Follow Me
A Call to Die. a Call to Live.
Tyndale House Publishers, Paperback, 9781414373287, 245pp.
Publication Date: February 5, 2013
* Individual store prices may vary.
Shop Local
Enter your zip code below to find indies closest to you.
Description
2014 "Christian Retailing's Best" award winner What did Jesus really mean when he said, "Follow Me"? In this new book, David Platt, author of the "New York Times" bestselling book, "Radical: Taking Back Your Faith from the American Dream," contends that multitudes of people around the world culturally think they are Christians yet biblically are not followers of Christ. Scores of men, women, and children have been told that becoming a follower of Jesus simply involves believing certain truths or saying certain words. As a result, churches today are filled with people who believe they are Christians . . . but aren't. We want to be disciples as long as doing so does not intrude on our lifestyles, our preferences, our comforts, and even our religion. Revealing a biblical picture of what it means to truly be a Christian, "Follow Me" explores the gravity of what we must forsake in this world, as well as the indescribable joy and deep satisfaction to be found when we live for Christ. The call to follow Jesus is not simply an invitation to pray a prayer; it's a summons to lose your life--and to find new life in him. This book will show you what such life actually looks like.
About the Author
David Platt is pastor of the Church at Brook Hills in Birmingham, Alabama. He holds a Ph.D. from New Orleans Baptist Theological Seminary and is the author of the best-selling book, "Radical: Taking Back Your Faith from the American Dream".

Francis Chan is the best-selling author of Crazy Love and the host of the BASIC.series. Francis is the founding pastor of Cornerstone Church in Simi Valley, California and the founder of Eternity Bible College. He also sits on the board of directors of Children's Hunger Fund and World Impact. Francis now lives in Northern California with his wife, Lisa, and their four daughters and one son. SPANISH BIO: Francis Chan es pastor principal de la Iglesia Cornerstone en Simi Valley, California. Es el fundador del Eternity Bible College y pertenece a la junta de la organizacion Children's Hunger Fund. Su primer libro, Loco Amor, vendio mas de 175,000 copias su primer ano. Francis y su familia residen en el sur de California.