Confessions of a Raging Perfectionist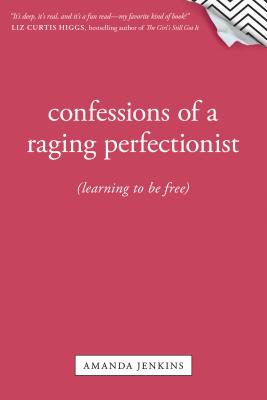 Confessions of a Raging Perfectionist
Tyndale House Publishers, Paperback, 9781414378701, 209pp.
Publication Date: April 2013
* Individual store prices may vary.
Buy Now
or
Shop Local
Enter your zip code below to purchase from an indie close to you.
Description
Amanda is a raging perfectionist. She begins each day with a long list. "Keep the house picked up; limit myself to two Diet Cokes; spend special time with each of the kids; work out; pray; avoid sugar; read a chapter in a book about something very important; read my Bible; call my mom." She determines each day's worth, and ultimately her own, by keeping track of her stats--pounds gained or lost, stuff accomplished. That is, until God spoke into her life, waking her up to the true costs of her addiction to perfection. "Confessions of a Raging Perfectionist" is more than Amanda's confession; it's a journey of letting go of the subtle but destructive idols of her overactive inner voice and replacing them with God's truth. Amanda hopes her journey can inspire others to let God dig in to their own lives, uncovering the subtle lies we unconsciously live by.
About the Author
Amanda Jenkins is passionate about communicating biblical truths to kids in a way they can understand and connect with. Amanda lives just outside of Chicago with her husband, Dallas, and their four young children. She is also the daughter-in-law of Jerry B. Jenkins, author of the best-selling "Left Behind" series.