Farnham's Freehold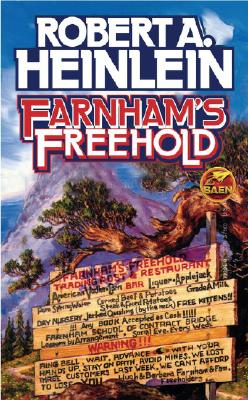 Farnham's Freehold
Baen, Paperback, 9781416520931, 304pp.
Publication Date: October 24, 2006
* Individual store prices may vary.
Buy at Local Store
Enter your zip code below to purchase from an indie close to you.
or
Not Currently Available for Direct Purchase
Description
Hugh Farnham was a practical, self-made man, and when he saw the clouds of nuclear war gathering, he built a bomb shelter under his house, hoping for peace and preparing for war. What he hadnAt expected was that when the apocalypse came, a thermonuclear blast would tear apart the fabric of time and hurl his shelter across two thousand years into a future both strange and appallingly familiar. In the new world order, Farnham and his family, being members of the race that had nearly destroyed the world, were fit only to be slaves. After surviving a global nuclear war, Farnham had no intention of being anybodyAs slave, but the tyrannical power of the Chosen Race reached throughout the world. Even if he managed to escape, where could he run to. . . ?

About the Author
Robert A. Heinlein, four-time winner of the Hugo Award and recipient of three Retro Hugos, received the first Grand Master Nebula Award for lifetime achievement. His worldwide bestsellers have been translated into 22 languages and include Stranger in a Strange Land, Starship Troopers, Time Enough for Love, and The Moon Is a Harsh Mistress. His long-lost first novel, For Us, the Living, was recently published by Scribner and Pocket Books.