Shadow Princess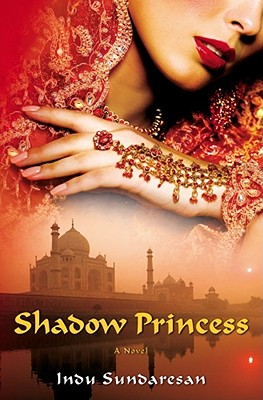 Shadow Princess
Atria Books, Hardcover, 9781416548799, 352pp.
Publication Date: March 23, 2010
* Individual store prices may vary.
Buy at Local Store
Enter your zip code below to purchase from an indie close to you.
or
Not Currently Available for Direct Purchase
Description
The daughters of Emperor Jahangir, Jahanara and Roshanara, plot and scheme against one another in an attempt to gain power over their father's harem. As royal princesses they are confined in the imperial harem and not allowed to marry. However, this does not stop them from having illicit affairs or plotting the next heir to the throne.
These royal sisters are in competition for everything: power over the harem, their father's affection (still focused on his dead wife), and the future of their country. Unfortunately, only one of them can succeed. And, despite their best efforts to affect the future, their schemes are eclipsed, both during their lives and in posterity, as they live in the shadow of the greatest monument in Indian history, the Taj Mahal.
With a flair and enthusiasm for history and culture, Sundaresan creates a story full of rich details that brings the reader deep into the world of the lives of Indian women and their struggles for power and consequence.
About the Author
Indu Sundaresan was born in India and grew up on Air Force bases all over the country. Her father, a fighter pilot, was also a storyteller—managing to keep his audiences captive and rapt with his flair for drama and timing. He got this from his father, Indu's grandfather, whose visits were always eagerly awaited. Sundaresan's love of stories comes from both of them, from hearing their stories based on imagination and rich Hindu mythology, and from her father's writings.
After an undergraduate degree in economics from India, Sundaresan came to the U.S. for graduate school at the University of Delaware and has an MS in operations research and an MA in economics. But all too soon, the storytelling gene beckoned.
The Twentieth Wife, Sundaresan's first novel, won the 2003 Washington State Book Award. Her second novel, The Feast of Roses, is a sequel to the first and continues the story of Mehrunnisa, Empress Nur Jahan's life as the most powerful woman of the Mughal dynasty that ruled India.