When the Tide Rises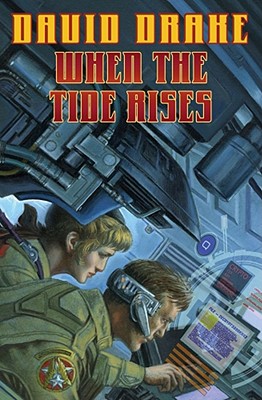 When the Tide Rises
Baen Books, Hardcover, 9781416555278, 356pp.
Publication Date: March 2008
* Individual store prices may vary.
Not Currently Available for Direct Purchase
or
Shop Local
Enter your zip code below to purchase from an indie close to you.
Description
When the Republic of Cinnabar doesn't have enough battleships to deal with all the crises in its war with the Alliance, it sends the next best thing: Commander Daniel Leary and his friend, the spy Adele Mundy. This time they're off to help the Bagarian cluster in its rebellion against the Alliance, but they'll quickly find that the worst threats to the rebels are the treacherous politicians leading them.

 

Leary and Mundy use electronic espionage, sub-machine guns, and shipkilling missiles to outwit political rivals, put down mutiny, and capture an Alliance fortress. When all else fails, they'll strike for the heart of the Alliance--and then throw their tiny corvette into a major fleet action.

 

A cascade of non-stop action as vivid as only David Drake can write it!
About the Author
David Drake (born 1945) sold his first story (a fantasy) at age 20. His undergraduate majors at the University of Iowa were history (with honors) and Latin (BA, 1967). He uses his training in both subjects extensively in his fiction.
David entered Duke Law School in 1967 and graduated five years later (JD, 1972). The delay was caused by his being drafted into the US Army. He served in 1970 as an enlisted interrogator with the 11th Armored Cavalry Regiment, the Blackhorse, in Viet Nam and Cambodia. He has used his legal and particularly his military experiences extensively in his fiction also.
David practiced law for eight years; drove a city bus for one year; and has been a full-time freelance writer since 1981, writing such novels as" Out of the Waters" and "Monsters of the Earth". He reads and travels extensively.