The Curious Case of Benjamin Button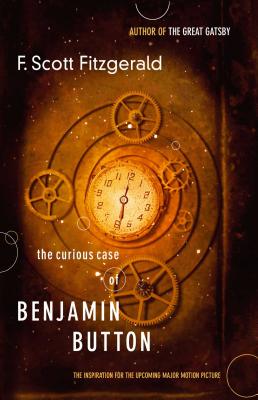 The Curious Case of Benjamin Button
The Inspiration for the Upcoming Major Motion Picture
Scribner Book Company, Paperback, 9781416556053, 56pp.
Publication Date: August 2007
* Individual store prices may vary.
Shop Local
Enter your zip code below to find indies closest to you.
Description
Today, F. Scott Fitzgerald is known for his novels, but in his lifetime, his fame stemmed from his prolific achievement as one of America's most gifted story writers. "The Curious Case of Benjamin Button," a witty and fantastical satire about aging, is one of his most memorable stories.
In 1860 Benjamin Button is born an old man and mysteriously begins aging backward. At the beginning of his life he is withered and worn, but as he continues to grow younger he embraces life -- he goes to war, runs a business, falls in love, has children, goes to college and prep school, and, as his mind begins to devolve, he attends kindergarten and eventually returns to the care of his nurse.
This strange and haunting story embodies the sharp social insight that has made Fitzgerald one of the great voices in the history of American literature.
About the Author
Francis Scott (Key) Fitzgerald's (1896-1940) posthumous literary reputation has remained consistently strong despite many highs and lows throughout his brief life. His best-known novel, The Great Gatsby (1925) remains a critical favorite along with Tender is the Night (1934). Most of Fitzgerald's works are loosely based on his life, including his wife Zelda's insanity and his appreciation for personal indulgence and self-destructive excess.