The Secret Things of God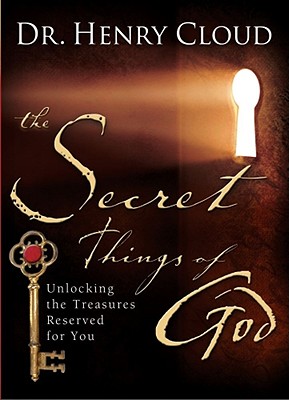 The Secret Things of God
Unlocking the Treasures Reserved for You
Howard Books, Hardcover, 9781416563600, 224pp.
Publication Date: September 4, 2007
* Individual store prices may vary.
Not Currently Available for Direct Purchase
or
Shop Local
Enter your zip code below to purchase from an indie close to you.
Description
A positive Christian alternative to the bestselling The Secret, this book reveals the "secret things of God" -- secrets about God, about happiness, about relationships, and about your purpose. These tested spiritual truths reveal principles that make life work.
With millions of copies of The Secret in print, countless readers are left wondering how its teachings fi t with the truths found in Scripture. Though many teachings in The Secret may have shocked those of the Christian faith, believers have also been reminded of the deep spiritual hunger that exists in all of us -- the desire for a power beyond the human to work change in our individual lives.
Even Christians who know and claim biblical truths often don't know how to use them. Author Dr. Henry Cloud shows readers how to unlock the treasure of these truths and ignite their power in their lives.
There is, indeed, a powerful attraction at work in the universe, but rather than being between an impersonal universe and our own thoughts, this attraction is between the personal Creator of the universe and the creation he loves.
About the Author
Dr. Henry Cloud has written or cowritten more than twenty books, including the million-seller Boundaries series. His books have total sales of over four million copies. Dr. Cloud has appeared on numerous radio and television broadcasts, including ABC News, PBS, and FOX News, and has been featured or reviewed in the Los Angeles Times, The New York Times, The Boston Globe, and others. He co-hosts the nationally syndicated radio program New Life Live, which airs on 169 stations and reaches 2 million listeners. He is also featured on XM and Sirius. He is a frequent speaker on such topics as leadership, relationships, and personal growth in seminars, conventions, and corporate settings both nationally and internationally. Dr. Cloud is an avid golfer and enjoys boating, deep-sea fishing, and scuba diving. He lives in Los Angeles with his wife and two daughters.