Where Are You Now?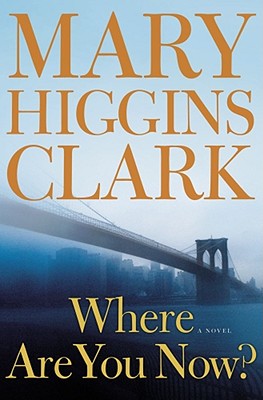 Where Are You Now?
Simon & Schuster, Hardcover, 9781416566380, 304pp.
Publication Date: April 8, 2008
* Individual store prices may vary.
Buy at Local Store
Enter your zip code below to purchase from an indie close to you.
or
Not Currently Available for Direct Purchase
Description
From America's Queen of Suspense comes a gripping tale of a young woman trying to unravel the mystery of a family tragedy -- a quest with terrifying repercussions.
It has been ten years since twenty-one-year-old Charles MacKenzie Jr. ("Mack") went missing. A Columbia University senior, about to graduate and already accepted at Duke University Law School, he walked out of his apartment on Manhattan's Upper West Side without a word to his college roommates and has never been seen again. However, he does make one ritual phone call to his mother every year: on Mother's Day. Each time, he assures her he is fine, refuses to answer her frantic questions, then hangs up. Even the death of his father, a corporate lawyer, in the tragedy of 9/11 does not bring him home or break the pattern of his calls.
Mack's sister, Carolyn, is now twenty-six, a law school graduate, and has just finished her clerkship for a civil court judge in Manhattan. She has endured two family tragedies, yet she realizes that she will never be able to have closure and get on with her life until she finds her brother. She resolves to discover what happened to Mack and why he has found it necessary to hide from them. So this year when Mack makes his annual Mother's Day call, Carolyn interrupts to announce her intention to track him down, no matter what it takes. The next morning after Mass, her uncle, Monsignor Devon MacKenzie, receives a scrawled message left in the collection basket: "Uncle Devon, tell Carolyn she must not look for me."
Mack's cryptic warning does nothing to deter his sister from taking up the search, despite the angry reaction of her mother, Olivia, and the polite disapproval of Elliott Wallace, Carolyn's honorary uncle, who is clearly in love with Olivia.
Carolyn's pursuit of the truth about Mack's disappearance swiftly plunges her into a world of unexpected danger and unanswered questions. What is the secret that Gus and Lil Kramer, the superintendents of the building in which Mack was living, have to hide? What do Mack's old roommates, the charismatic club owner Nick DeMarco and the cold and wealthy real estate tycoon Bruce Galbraith, know about Mack's disappearance? Is Nick connected to the disappearance of Leesey Andrews, who had last been seen in his trendy club? Can the police possibly believe that Mack is not only alive, but a serial killer, a shadowy predator of young women? Was Mack also guilty of the brutal murder of his drama teacher and the theft of his taped sessions with her?
Carolyn's passionate search for the truth about her brother -- and for her brother himself -- leads her into a deadly confrontation with someone close to her whose secret he cannot allow her to reveal.
About the Author
Mary Higgins Clark's books are world-wide bestsellers. In the U.S. alone, her books have sold over one hundred million copies.
She is the author of thirty-one previous suspense novels. Her first book, a biographical novel about George Washington, was re-issued with the title, Mount Vernon Love Story, in June 2002. Her memoir, Kitchen Privileges, was published by Simon & Schuster in November 2002. Her first children's book, Ghost Ship, illustrated by Wendell Minor, was published in April 2007 as a Paula Wiseman Book/Simon & Schuster Books for Young Readers.
She is co-author, with her daughter Carol Higgins Clark, of five holiday suspense novels Deck the Halls (2000), He Sees You When You're Sleeping (2001), The Christmas Thief (2004), Santa Cruise (2006), and Dashing through the Snow (2008).
Mary Higgins Clark was chosen by Mystery Writers of America as Grand Master of the 2000 Edgar Awards. An annual Mary Higgins Clark Award sponsored by Simon & Schuster, to be given to authors of suspense fiction writing in the Mary Higgins Clark tradition, was launched by Mystery Writers of America during Edgars week in April 2001. She was the 1987 president of Mystery Writers of America and, for many years, served on their Board of Directors. In May 1988, she was Chairman of the International Crime Congress.
Visit her on the web at www.maryhigginsclark.com.