A Fortunate Age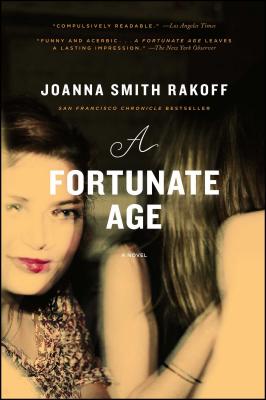 A Fortunate Age
Scribner Book Company, Paperback, 9781416590804, 399pp.
Publication Date: February 16, 2010
* Individual store prices may vary.
Buy at Local Store
Enter your zip code below to purchase from an indie close to you.
or
Not Currently Available for Direct Purchase
Description
Instantly compelling and immensely satisfying, A Fortunate Age details the lives of a group of Oberlin graduates whose ambitions and friendships threaten to unravel as they chase their dreams, shed their youth, and build their lives in Brooklyn during the late 1990s. There's Lil, a would-be scholar whose wedding brings the group back together; Beth, who struggles to let go of her old beau Dave, a onetime piano prodigy trapped by his own insecurity; and Emily, an actor perpetually on the verge of success-- and starvation--who grapples with her jealousy of Tal, whose acting career has taken off. At the center of their orbit is wry, charismatic Sadie Peregrine, who coolly observes her friends' mistakes but can't quite manage to avoid making her own. As they begin their careers, marry, and have children, they must navigate the shifting dynamics of their friendships and of the world around them--from the decadent age of dot-com millionaires to the sobering post-September 2001 landscape. Smith Rakoff's deeply affecting characters capture a generation.
Praise For A Fortunate Age…
"A wonderful, funny and spot-on portrait of my clumsy generation that brings to mind such hallmarks as Mary McCarthy's The Group, Jay McInerney's Brightness Falls, and Claire Messud's The Emperor's Children." -- Gary Shteyngart, author of Absurdistan and The Russian Debutante's Handbook



"Joanna Smith Rakoff has cast a brilliant and glittering spell with this fierce debut. Her social observations are not only spot-on but often wickedly funny...She has captured both a generation and a landscape, and I'm still marveling at how she managed to pull off this page-turning cocktail of intelligence and desire." -- Joanna Hershon, author of The German Bride



"Rakoff's mesmerizing debut opens with a wedding and closes with a funeral. In between, the novel provides a pitch perfect portrait of the generation that came of age in the 1990s. If this smart, thoroughly absorbing novel recalls The Group, it also recalls the seminal work of Anne Beattie in the seventies and Jay McInerney in the eighties. Like them, Rakoff captures a certain time and place with heartbreaking clarity." -- Booklist (starred)



"I'm in awe: at the assurance of Joanna Smith Rakoff's writing, the richness of her language, and the enthralling grip of this story. I'm excited the way you can only be excited by a big, thick novel you want to hibernate away with and not come out until you're done." -- Thisbe Nissen, author of The Good People of New York and Osprey Island



"An entertaining, updated look at artistic-minded young people progressing toward adulthood in New York. As they experience marriage, children, dot-com busts, infidelities, alcohol abuse, personal tragedies, professional successes, and other common experiences of twentysomethings in the mid-1990s, Rakoff objectively and deftly chronicles all of it." -- Library Journal