Do the Movies Have a Future?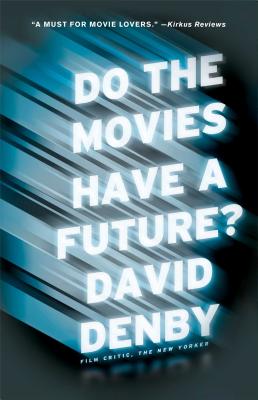 Do the Movies Have a Future?
Simon & Schuster, Paperback, 9781416599487, 368pp.
Publication Date: October 22, 2013
* Individual store prices may vary.
Buy Now
or
Shop Local
Enter your zip code below to purchase from an indie close to you.
Description
Received as an important work of one of our most important film critics, Do the Movies Have a Future? draws from a selection of the New Yorker writer's published pieces over a dozen years to examine the art, business, and future of the movies.
In the second decade of the twenty-first century, the movies, once America's primary popular art form, have become an endangered species. Do the Movies Have a Future? is a rousing and witty call to arms. In these sharp and engaging essays and reviews, The New Yorker movie critic David Denby weighs in on the increasingly frenzied, weightless action spectacles that dominate the world's attention. He also reaffirms that movies are our national theater, celebrating such big movies as Avatar as well as small but resonant triumphs like There Will Be Blood and The Tree of Life.

Denby praises what remains of the shared culture in romantic comedy, high school movies, and chick flicks; he assesses the expressive triumphs and failures of auteurs Quentin Tarantino, the Coen brothers, Pedro Almodóvar, and David Fincher. Refusing nostalgia, he mines the past for strength, examining the changing nature of stardom; and he recreates the excitement of reading two critics who embodied the film culture of their times, James Agee and Pauline Kael.

Wry, passionate, and incisive, Do the Movies Have a Future? is both a feast of good writing and a challenge to fight back. It is an essential guide for movie lovers looking for ammunition and hope.
About the Author
David Denby is the author of "Great Books, "an acclaimed account of returning to college and reading the Western classics during the curriculum wars"; American Sucker, " "Snark, "and "Do the Movies Have a Future? "He is a staff writer and former film critic for "The New Yorker, " and his reviews and essays have appeared in "The New Republic", "The Atlantic", and "New York" magazine, among other places. He lives in New York City with his wife, writer Susan Rieger.