Angels on Sunset Boulevard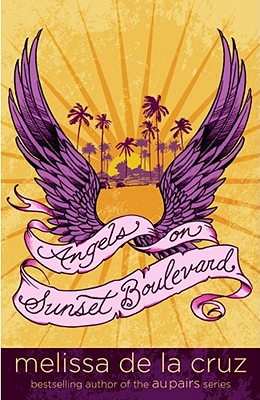 Angels on Sunset Boulevard
Simon & Schuster Books For Young Readers, Hardcover, 9781416927679, 240pp.
Publication Date: March 6, 2007
* Individual store prices may vary.
Not Currently Available for Direct Purchase
or
Shop Local
Enter your zip code below to purchase from an indie close to you.
Description
Pay to get in,
Pray to get out.
Johnny Silver is the world's soon-to-be biggest rock star, but on the eve of his debut concert in Los Angeles, he mysteriously disappears, causing global pandemonium. His friend Taj tries to discover the truth about his disappearance, which leads her to TAP.com and its shadowy founder, Sutton Werner, who throws the wildest parties in Bel-Air.
TAP started out innocently enough, as a website that dishes the dirt on the kids of Sunset Boulevard and beyond. But it has become something more. Membership is a privilege with responsibilities and consequences.
At Sutton's parties, anything goes, especially in the legendary backroom rituals nicknamed The Angels Practice. Rumors abound of a special drink handed out at the parties that tap into otherworldly sensations.
One night Taj meets Nick, a Westside preppie who doesn't buy into the TAP mayhem, especially since his kid sister never came home from attending one of its blow-out bashes. Slowly the two of them are drawn to TAP and to each other. But Taj just might know more than she's letting on....
Are you ready for the darker side of Tinsel-town's brightest lights?
About the Author
Melissa de la Cruz is the author of the novel Cat's Meow and the co-author of How to Become Famous in Two Weeks or Less. Her work has been translated into several languages. She writes regularly for Marie Claire, Gotham, Hamptons, and Lifetime magazines and has contributed to the New York Times, Glamour, Allure, and McSweeney's. She recently moved from New York City and now lives in Los Angeles with her husband. She has never dared use her cell phone on the Hampton Jitney. This is not her dog.