My People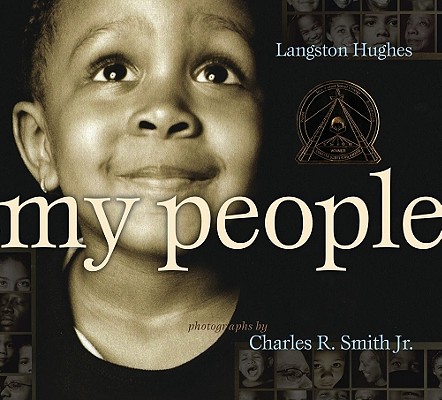 My People
Atheneum Books for Young Readers, Hardcover, 9781416935407, 40pp.
Publication Date: January 2009
* Individual store prices may vary.
Buy Now
or
Shop Local
Enter your zip code below to purchase from an indie close to you.
Description
Langston Hughes's spare yet eloquent tribue to his people has been cherished for generations. Now, acclaimed photographer Charles R. Smith Jr. interprets this beloved poem in vivid sepia photographs that capture the glory, the beauty, and the soul of being a black American today.
About the Author
Evelyn Louise Crawford, a retired arts administrator and consultant, andMaryLouise Patterson, a pediatrician in clinical practice, are the daughters of Langston Hughes s cherished friends Evelyn Graves Crawford, Matt N. Crawford, Louise Thompson Patterson, and William L. Patterson. Hughes was a frequent guest in the homes of the two families and was like an uncle to both girls.

Charles R. Smith Jr. says that while growing up in California, he read anything he could get his hands on. "Reading books filled with stories and poems inspired me to write my own," he says. "The more I read, the more I wrote. And if I wasn't reading a book, I was playing a sport: I played everything, particularly basketball, and spent many afternoons on the court, perfecting my jump shot." While working on his high school yearbook as a writer, Charles R. Smith Jr. was introduced to photography and immediately decided to make a career out of it. He graduated from photography school and headed to New York to pursue his dream. "I continued with my writing, and, with a heavy influence of rap music,
began writing more poetry instead of stories," he says. "Now, I have combined my photographic skills with my love of reading, writing, and sports to create an exciting career for myself!" Among the books the poet-photographer has written and illustrated is RIMSHOTS: BASKETBALL PIX, ROLLS, AND RHYTHMS, which was selected as an American Library Association Notable Children's Book.