Sea of the Dead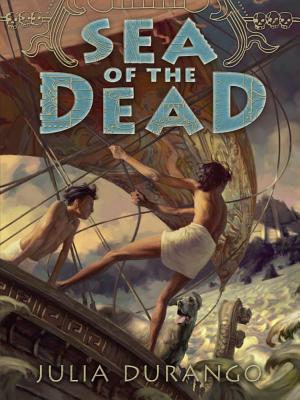 Sea of the Dead
Simon & Schuster Children's Publishing, Hardcover, 9781416957782, 132pp.
Publication Date: July 21, 2009
* Individual store prices may vary.
Buy Now
or
Shop Local
Enter your zip code below to purchase from an indie close to you.
Description
Kehl hates pirates. His father, the Warrior Prince, has always told him they were responsible for his mother's death. So when he is kidnapped by Temoc, the Pirate King, Kehl is more furious than frightened. But Temoc is mapping the vast seas known as the Carrillon and needs Kehl's cartography expertise. As Kehl spends more and more time with Temoc and his crew, he comes to realize that his father has not been honest with him and that his past is linked to the future of the new world he is mapping.
About the Author
Julia Durango lives in Ottawa, Illinois, with her two teenage sons. She first fell in love with video games when she bought a Nintendo 64 for her oldest son, Kyle, on the birth of his baby brother, Ryan. Many hours of game play and several game systems later, both boys have long surpassed Julia in video-gaming prowess, though she still clings to a time when Kyle would beg her to beat the bosses for him in The Legend of Zelda: Ocarina of Time and Ryan envied her super-posh village in Animal Crossing.