Gone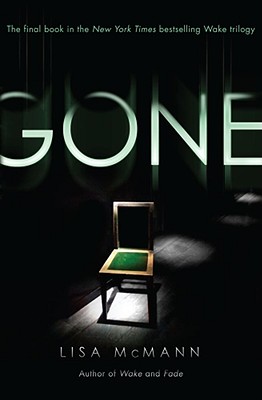 Gone
Simon Pulse, Hardcover, 9781416979180, 214pp.
Publication Date: February 9, 2010
* Individual store prices may vary.
Shop Local
Enter your zip code below to find indies closest to you.
Description
Janie thought she knew what her future held. And she thought she'd made her peace with it. But she can't handle dragging Cabel down with her.

She knows he will stay with her, despite what she sees in his dreams. He's amazing. And she's a train wreck. Janie sees only one way to give him the life he deserves—she has to disappear. And it's going to kill them both.

Then a stranger enters her life--and everything unravels. The future Janie once faced now has an ominous twist, and her choices are more dire than she'd ever thought possible. She alone must decide between the lesser of two evils. And time is running out....
About the Author
Lisa McMann is the New York Times bestselling author of Fade and Wake, as well as many short stories, one of which won a Templeton Award. She grew up in Michigan and now lives in Arizona with her husband, two kids, dog, and cat.