Abstract City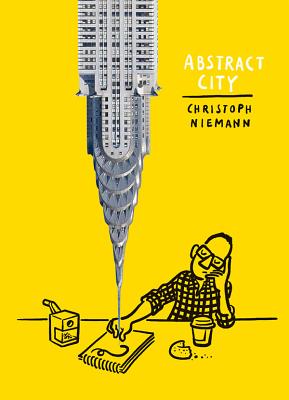 Abstract City
ABRAMS, Hardcover, 9781419702075, 267pp.
Publication Date: April 2012
* Individual store prices may vary.
Shop Local
Enter your zip code below to find indies closest to you.
Description
In July 2008, illustrator and designer Christoph Niemann began Abstract City, a visual blog for the New York Times. His posts were inspired by the desire to re-create simple and everyday observations and stories from his own life that everyone could relate to. In Niemann's hands, mundane experiences such as riding the subway or trying to get a good night's sleep were transformed into delightful flights of visual fancy. The struggle to keep up with housework became a battle against adorable but crafty goblins, and nostalgia about New York manifested in simple but strikingly spot-on LEGO creations. This brilliantly illustrated collection of reflections on modern life includes all 16 of the original blog posts as well as a new chapter created exclusively for the book.

Praise for Abstract City:

"I will call Christoph when anything awful happens to me. And he will make me laugh like crazy about the whole thing. Because he is insanely funny and completely tenderly true. I love every column he did and will do." —Maira Kalman, author/illustrator of And the Pursuit of Happiness


"Christoph Niemann is the best illustrator alive. Every single time I come across a piece of his work, which is often as he either works all the time, or worse, draws incredibly fast, it is wonderful. While the rest of us are lucky to get a proper piece out here and there, Christoph produces hit after hit after hit. If he wasn't such a genuinely sweet man, we'd surely hate his ass a lot." —Stefan Sagmeister, author of Things I Have Learned in My Life So Far
About the Author
Christoph Niemann is also the creator of the picture books "Subway", "The Pet Dragon", and "The Police Cloud", as well as the blog Abstract City at www.newyorktimes.com. He has illustrated covers for the "New Yorker", the "Atlantic", and the "New York Times Magazine". The artist lives with his family in Berlin, Germany, and New York City.