More Than Human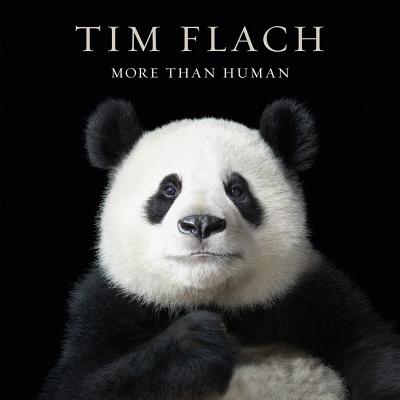 More Than Human
ABRAMS, Hardcover, 9781419705526, 312pp.
Publication Date: October 2012
* Individual store prices may vary.
Shop Local
Enter your zip code below to find indies closest to you.
Description
Award-winning photographer Tim Flach has spent years inquiring into the essential bond we have with animals. Now he presents the culmination of a career-long endeavor, an extraordinary body of work in which each image is more striking and powerful than the last.
Just as did Flach's highly acclaimed previous books, "Equus "and "Dogs," "More than Human "will amaze and inspire, in a constant affirmation of the animal, whether it be rare or common, powerful or defenseless, odd or majestic. The book showcases a menagerie of creatures--pandas, tigers, bats, lions, orangutans, cobras, bullfrogs, chimpanzees, wolves, porcupines, elephants, owls, armadillos, among many others--as they have never been seen before. Shedding light on Flach's images will be an accessible collection of texts, written and edited by author Lewis Blackwell.
Praise for "More Than Human: "
"A gallery of animal portraits that are unlike anything we've seen before." --"The Wall Street Journal"
"His technique is impeccable; this is one of the most gorgeous photography books of the year. But what makes it more than a coffee-table trifle is the way Flach's images connect us--with near-tactile sensation and soulfulness--to the creatures on display." --NPR.org
"Arresting portraits that express photographer Flach's 'sense of wonderment in nature.'" --"People"
"""Astoundingly sharp images." - The San Francisco Chronicle""
"Compelling and unexpected." --"The Denver Post"
"Treat yourself to the full glory of "More Than Human," for the screen hardly does it justice." --Brain Pickings.com
"A book of animal photographs guaranteed to dazzle viewers with their color, detail, clarity and, most of all, their uncanny 'humanity.'"-- BookPage
About the Author


Lewis Blackwell is the editor of "Creative Review, "the international magazine on communication arts. He is the author of several books including "The End of Print: The Graphic Design of David Carson "and "Twentieth-Century Type. "He is also in demand as a consultant and lecturer.
Neville Brody is an art director at the London design studio and digital publishers Research. Clients include Sony, Girbaud, Salomon, Deutsche Bank and Armani. He is a founding editor of the experimental typographic magazine "Fuse, "and a partner in FontWorks and FontShop International. He is also involved in nWorks, a new internet design and programming agency. His work has the subject of two monographs, "The Graphic Language of Neville Brody "books 1 and 2, by Jon Wozencroft.