Under the Radar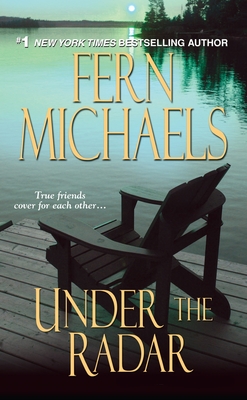 Under the Radar
Zebra Books, Mass Market Paperbound, 9781420106831, 304pp.
Publication Date: May 26, 2009
* Individual store prices may vary.
Shop Local
Enter your zip code below to find indies closest to you.
Description
In The Middle Of The Night, The Sisterhood Is Your Only Hope
A Sister's work is never done--not when there are wrongs to right and underdogs to defend. Just returned to their mountaintop hideaway after their latest successful mission, the seven fearless friends enjoy a celebratory dinner and retire to bed. But within an hour, an alarm sounds, and the ladies rush into the compound in time to see Myra and their mentor, Charles, climbing aboard a helicopter. All that's left is a mysterious note, signed by Charles.
Still reeling, the Sisters receive an urgent call from retired justice Pearl Barnes. Pearl runs an underground railroad to help abused and displaced women, and she's just rescued fourteen pregnant teenagers who belong to a highly secretive and controversial polygamy sect. But keeping the girls safe will require the kind of help only the Sisterhood can provide--if they can band together and go it alone. . .
Praise for Fern Michaels and her Sisterhood novels. . .
"Revenge is a dish best served with cloth napkins and floral centerpieces. . .fast-paced. . .puts poetic justice first."--"Publishers Weekly "on "Payback"
"Delectable. . .deliver s] revenge that's creatively swift and sweet, Michaels-style." --"Publishers Weekly "on "Hokus Pokus.
About the Author
Fern Michaels is the USA Today and New York Times bestselling author of The Sisterhood and Godmothers Series, Fancy Dancer, Tuesday s Child, Betrayal, Southern Comfort, Return to Sender, Mr. and Miss Anonymous, and dozens of other novels and novellas. There are over seventy-five million copies of her books in print. Beyond her writing, Fern Michaels has a passion for giving back to her community, and has built and funded several large day-care centers in her hometown, and has outfitted police dogs across the country with special bulletproof vests. Originally from Pennsylvania and New Jersey, Michaels now resides near Charleston, South Carolina.