Carter Finally Gets It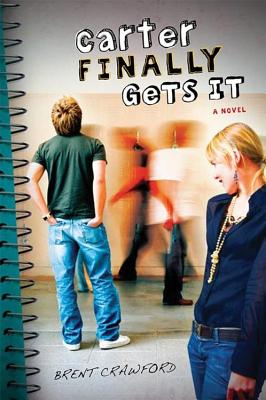 Carter Finally Gets It
Disney-Hyperion, Hardcover, 9781423112464, 304pp.
Publication Date: April 1, 2009
* Individual store prices may vary.
Buy at Local Store
Enter your zip code below to purchase from an indie close to you.
or
Not Currently Available for Direct Purchase
Description
Meet Will Carter, but feel free to call him Carter. (Yes, he knows it's a lazy nickname, but he didn't have much say in the matter.)

Here are five things you should know about him:

1. He has a stuttering problem, particularly around boobs and belly buttons.

2. He battles Attention Deficit Disorder every minute of every day unless he gets distracted.

3. He's a virgin, mostly because he's no good at talking to girls (see number 1).

4. He's about to start high school.

5. He's totally not ready.

Join Carter for his freshman year, where he'll search for sex, love, and acceptance anywhere he can find it. In the process, he'll almost kill a trombone player, face off with his greatest nemesis, suffer a lot of blood loss, narrowly escape death, run from the cops (not once, but twice), get caught up in a messy love triangle, meet his match in the form of a curvy drill teamer, and surprise the hell out of everyone, including himself.
About the Author
Brent Crawford was born in Kansas but moved to LA and then New York to pursue an acting career. He has worked in theatre, film, TV, and commercials (check him out on IMDB.com). He's written numerous plays and scripts, as well as waited tables, bartended, sold hardware and clothing, worked construction, and even dumped airplane toilets (where do "you" think it goes?). He's now a full-time writer, back in Kansas.

This is Brent's first young adult novel.