Devil's Kiss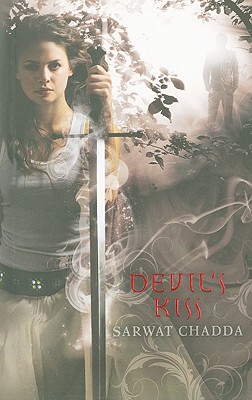 Devil's Kiss
Hyperion Books, Paperback, 9781423120223, 327pp.
Publication Date: August 2010
* Individual store prices may vary.
Shop Local
Enter your zip code below to find indies closest to you.
Description
As the youngest and only female member of the Knights Templar, Bilquis SanGreal grew up knowing she wasn't normal. Instead of hanging out at the mall or going on dates, she spends her time training as a soldier in her order's ancient battle against the Unholy.

One of the order's ancient enemies has resurfaced, searching for a treasure that the Templars have protected for hundreds of years -- a cursed mirror powerful enough to kill all of London's firstborn. To save her city from catastrophe, Billi will have to put her heart aside and make sacrifices greater than any of the Templars could have imagined.

About the Author
Sarwat Chadda was brought up a Muslim but is married to a minister s daughter. He says his home life curiously reflects the ongoing conflict between Islam and Christianity, especially when it comes to whose turn it is to do the dishes. He was brought up on stories of Saladin, Richard the Lion-heart and the Crusades, viewed from both sides, and cut his authorial teeth writing his own role-playing scenarios. He is an engineer who has worked on some of the biggest projects in the world, but now lives in London with his family.