Light in the Darkness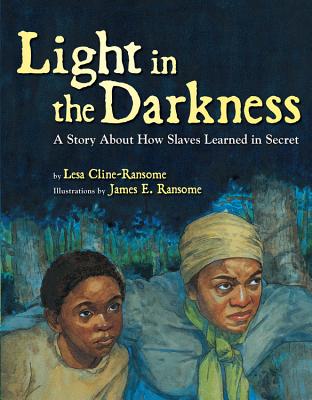 Light in the Darkness
Jump at the Sun, Hardcover, 9781423134954, 32pp.
Publication Date: January 2013
* Individual store prices may vary.
Shop Local
Enter your zip code below to find indies closest to you.
Description
Rosa and her mama go to school together-in the dark of night, silently, afraid that any noise they hear is a patroller on the lookout for escaped slaves. Their school is literally a hole in the ground, where they and other slaves of all ages gather to form letters out of sticks, scratch letters in the dirt, and pronounce their sounds in whispers. Young Rosa is eager to learn the letters and then the words, because after the words comes reading. But she must have patience, her mama reminds her, and keep her letters to herself when she's working on the plantation. If the Master catches them, it'll mean a whipping-one lash for each letter. No matter how slow and dangerous the process might be, Rosa is determined to learn, and pass on her learning to others.
About the Author
Lesa Cline-Ransome is the author of several books for children including the award-winning "Satchel Paige" and "Major Taylor, Champion Cyclist", both illustrated by her husband, James E. Ransome. A graduate of the Pratt Institute, she holds a Master's Degree in Early Childhood and Elementary Education from NYU. She lives with her family in upstate New York. Visit her at LesaClineRansome.com.

James E. Ransome's highly acclaimed illustrations for "Knock, Knock: My Dad's Dream for Me" won the 2014 Coretta Scott King Award for Illustration. His other award-winning titles include Coretta Scott King Honor Book "Uncle Jed's Barbershop" by Margaree King Mitchell; Deborah Hopkinson's "Sweet Clara and the Freedom Quilt"; "Let My People Go", winner of the NAACP Image Award; and "Satchel Paige, " written by his wife, Lesa. Mr. Ransome teaches illustration at Pratt Institute and lives in upstate New York with his family. Visit James at JamesRansome.com.