Chimpanzee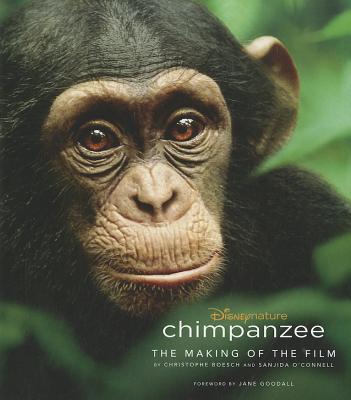 Chimpanzee
The Making of the Film
Disney Editions, Hardcover, 9781423153641, 125pp.
Publication Date: March 13, 2012
* Individual store prices may vary.
Buy at Local Store
Enter your zip code below to purchase from an indie close to you.
or
Not Currently Available for Direct Purchase
Description
Chimpanzees are our closest living relatives in the animal kingdom. They share 98 percent of our genetic makeup; yet despite our many commonalities, some aspects of chimp behavior remain a mystery to us. Biologists studying chimpanzees have made significant discoveries about our primate cousins, but the bulk of that knowledge has been gained relatively recently. We still have much to learn, and the need to learn is great; chimpanzees are highly endangered in the wild, and some primatologists believe that they are at the brink of extinction.
In the hope that increased awareness will brighten the future for these great apes, Disneynature has released a film following in the footsteps of "Earth," "Oceans," and "African Cats." That film is "Chimpanzee." "Chimpanzee: The Making of the Film" chronicles the entire process of the movie's creation, from the idea that the directors pitched to Disneynature, to the challenging filming that took place deep in the heart of Africa. Using their own words, the filmmakers discuss ground lost and ground won-both in the context of the chimpanzees' territory wars, and the progress of the film itself.
The filmmakers' perseverance was rewarded when they happened upon the chimpanzees that would become the focal point of the movie: Oscar and Freddy. Orphaned at three, Oscar had little chance of surviving without a mother to nurse him and teach him to sustain himself. So it was quite surprising when the alpha male of the group, Freddy, adopted the baby and began taking care of him. The heartwarming and remarkable relationship between these chimpanzees is captured within this book through anecdotes told by the filmmakers and stunning photographs taken in the Ta forest. Their story, as well as the story of the film's production, will prompt both laughter and tears, so make sure to grab a hanky

About the Author
Christophe Boesch is Professor and Director of the Department of Primatology at the Max Planck Institute for Evolutionary Anthropology in Germany. He has studied the chimpanzees of Tai National Park in Cote d'Ivoire for the last thirty-three years and those of Loango National Park in Gabon for six years. The author of two published books and the founding president of the Wild Chimpanzee Foundation, he fights for a better future for the remaining wild ape populations at a grassroots level.

Sanjida O'Connell is a science journalist who writes r

Ryan Farr is a chef, entrepreneur, butcher, butchery teacher, and the founder of 4505 Meats. He lives in San Francisco.