Child of Dandelions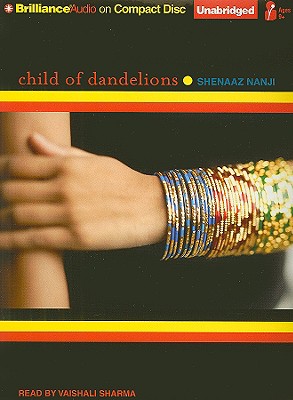 Child of Dandelions
Brilliance Audio, Compact Disc, 9781423370581, 5pp.
Publication Date: December 20, 2008
* Individual store prices may vary.
Not Currently Available for Direct Purchase
or
Shop Local
Enter your zip code below to purchase from an indie close to you.
Description
This is a gripping drama about a fascinating fragment of time in history - the expulsion of Indians from Uganda in 1972. Fifteen-year-old Sabine poignantly straddles two worlds - those of the landed Indian gentry and of the native Ugandans amid wrenching turmoil. Quietly and crisply written, all of Nanji's characters are beautifully realized, morally nuanced and compellingly crafted. --- Governor General's Literary Awards - Canada Council for the Arts. In August 1972, President Idi Amin declares that a message from God has come to him in a dream: all foreign Indians must be weeded out of Uganda in the next ninety days. Fifteen-year-old Sabine and her father, a successful businessman, are confident that their family will not be affected, since they are Ugandan citizens, but Sabine's fearful mother is certain that they will have to leave. As the ninety days tick by, the President's message the countdown monster, as Sabine calls it is broadcast every day on the radio, and life becomes more difficult for her family and other Indians in Uganda. Sabine tries to hold on to her optimism, counting on her best friend, Zena, and her grandfather, Bapa, to keep her spirits up, but after her beloved uncle Zulfiqar disappears and Zena turns against her, Sabine begins to share her mother's fears. When a new law is declared on the radio all Indians must leave Sabine and her family have a hard decision to make. Should they stay and defend their rights, or should they go? And how will they begin a new life in a different land?
About the Author
Shenaaz Nanji was born on the ancient island of Mombasa, one of the oldest settlements on the East African coast, and grew up amid a fusion of cultures: Bantu-Swahili, Arabic, colonial British, and East Indian. Every year she visited her grandparents, uncles, aunts, and cousins in Uganda until Idi Amin turned them into refugees. She moved to the United States and lived in upstate New York before moving to Calgary, Alberta, Canada, where she now lives with her husband and children. She holds an MFA in writing for children and young adults from Vermont College and has written several books for children.