Face to Face with Caterpillars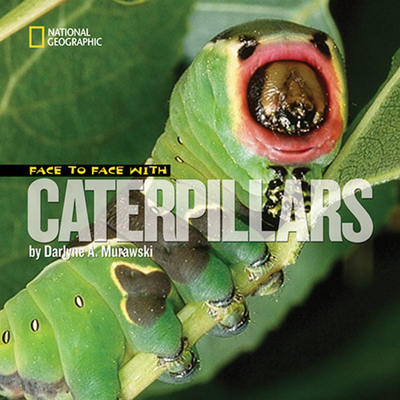 Face to Face with Caterpillars
National Geographic Society, Hardcover, 9781426300523, 32pp.
Publication Date: May 8, 2007
* Individual store prices may vary.
Buy at Local Store
Enter your zip code below to purchase from an indie close to you.
or
Buy Here
Description
Ever had an in-your-face encounter with a caterpillar? Darlyne Murawski came eye-to-eye with a spiny caterpillar in Costa Rica--and was severely stung by the harmless-looking creepy-crawly. But she still got the picture. It's one of many caterpillar close-ups which illustrate this extraordinary book. Readers learn to study these insects like the experts: witness the astonishing life cycle with its metamorphosis from caterpillar to pupa to butterfly; see the amazing snake-like defenses of some poisonous species; and the silk stitching used by others to build leafy hideaways. Face to Face with Caterpillars encourages an active study of this intriguing insect: How to find caterpillars, how to raise a monarch, how to help preserve their habitats, how to photograph the caterpillar, and how to learn more; it's all in Darlyne Murawski's fun book.
About the Author
Author and photographer Darlyne A. Murawski has researched and documented caterpillars from India to Papua New Guinea. The subjects of her seven articles in National Geographic magazine include butterflies, moths, and caterpillars.