Sizzling Sixteen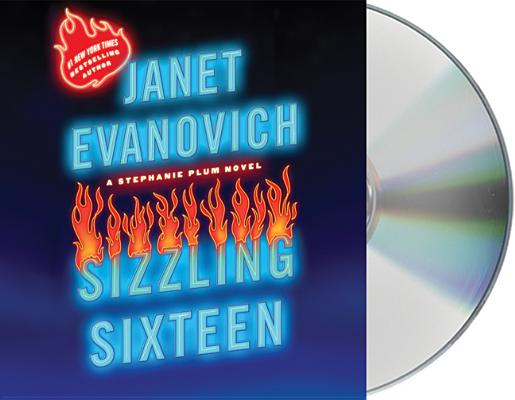 Sizzling Sixteen
MacMillan Audio, Compact Disc, 9781427209672, 7pp.
Publication Date: June 22, 2010
* Individual store prices may vary.
Buy Now
or
Shop Local
Enter your zip code below to purchase from an indie close to you.
Description
Trenton, New Jersey, bounty hunter Stephanie Plum has inherited a "lucky" bottle from her Uncle Pip. Problem is, Uncle Pip didn't specify if the bottle brought good luck or bad luck. . . .
BAD LUCK:
Vinnie, of Vincent Plum Bail Bonds, has run up a gambling debt of $786,000 with mobster Bobby Sunflower and is being held until the cash can be produced. Nobody else will pay to get Vinnie back, leaving it up to Stephanie, office manager Connie, and file clerk Lula to raise the money if they want to save their jobs.
GOOD LUCK:
Being in the business of tracking down people, Stephanie, Lula, and Connie have an advantage in finding Vinnie. If they can rescue him, it will buy them some time to raise the cash.
BAD LUCK:
Finding a safe place to hide Vinnie turns out to be harder than raising $786,000. Vinnie's messing up Mooner's vibe, running up pay-per-view porn charges in Ranger's apartment, and making Stephanie question genetics.
GOOD LUCK:
Between a bonds office yard sale that has the entire Burg turning out, Mooner's Hobbit-Con charity event, and Uncle Pip's lucky bottle, they just might raise enough money to save the business, and Vinnie, from ruin.
BAD LUCK:
Saving Vincent Plum Bail Bonds means Stephanie can keep being a bounty hunter. In Trenton, this involves hunting down a man wanted for polygamy, a turnpike toilet paper bandit, and a drug dealer with a pet alligator named Mr. Jingles.
GOOD LUCK:
The job of bounty hunter comes with perks in the guise of Trenton's hottest cop, Joe Morelli, and the dark and dangerous security expert, Ranger. With any luck at all, Uncle Pip's lucky bottle will have Stephanie getting lucky---the only question is . . . with whom?
"Sizzling Sixteen" . . . so hot, the pages might spontaneously combust.
About the Author
Bestselling author Janet Evanovich is the recipient of the Crime Writers Association's John Creasy Memorial, Last Laugh, and Silver Dagger awards, as well as the Left Coast Crime's Lefty award, and is the two-time recipient of the Independent Mystery Booksellers Association's Dilys award. She lives in New Hampshire.
LORELEI KING has recorded over 200 audiobooks, including several titles from Janet Evanovich s bestselling Stephanie Plum series and Darynda Jones s Charley Davidson series. Her many awards include the 2008 Audie Award for Female Solo Narration for "Tallgrass" by Sandra Dallas, the Radio Times performer of the Year for "The Blind Assassin" by Margaret Atwood, and "AudioFile" Earphones Awards for "Eleven on Top" and "Twelve Sharp, " both by Janet Evanovich. "AudioFile" also deemed her one of the "Best Voices of 2008."
King s screen credits include "Notting Hill, House of Mirth", and "Cold Feet", among others. She has appeared as regular and recurring characters in popular British television shows such as "Chef, Cold Feet", Alistair McGowan's "Big Impression, Emmerdale, " and the saucy "Mile High". King now makes her home in London, where she lives with her husband, actor Vincent Marzello.
Praise For Sizzling Sixteen…
"For fans of Evanovich mysteries on audiobook, Lorelei King is more than a reader -- she is Stepahnie Plum."—Publishers Weekly "Lorelei King, once again, turns this 16th adventure into a delightful dramatic reading... This audio is laugh-out-loud funny." - The Chapel Hill Herald
"Lorelei King performs Evanovich's most recent mystery with her usual panache…King's tone is just right for Plum's madcap adventures." – AudioFile magazine
"Lorelei King may be only one person but she realistically creates all the diverse characters…Listeners will never be able to imagine anyone else narrating the wild times of Stephanie and her friends. Entertaining listening at its best." – SoundCommentary.com