The Inquisitor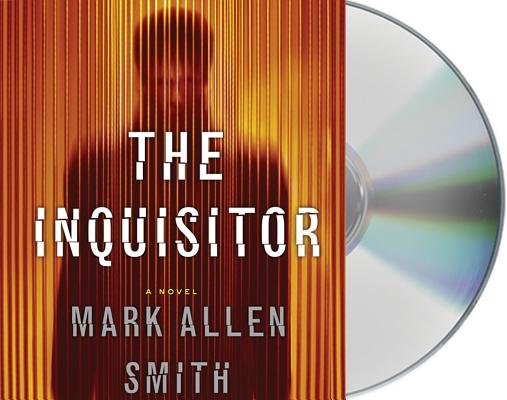 The Inquisitor
MacMillan Audio, Compact Disc, 9781427214775
Publication Date: April 10, 2012
* Individual store prices may vary.
Buy at Local Store
Enter your zip code below to purchase from an indie close to you.
or
Not Currently Available for Direct Purchase
Description
A spectacularly original thriller about a professional torturer who has a strict code, a mysterious past, and a dangerous conviction that he can save the life of an innocent child
Geiger has a gift: he knows a lie the instant he hears it. And in his business called "information retrieval" by its practitioners that gift is invaluable, because truth is the hottest thing on the market.
Geiger's clients count on him to extract the truth from even the most reluctant subjects. Unlike most of his competitors, Geiger rarely sheds blood, but he does use a variety of techniques some physical, many psychological to push his subjects to a point where pain takes a backseat to fear. Because only then will they finally stop lying.
One of Geiger's rules is that he never works with children. So when his partner, former journalist Harry Boddicker, unwittingly brings in a client who demands that Geiger interrogate a twelve-year-old boy, Geiger responds instinctively. He rescues the boy from his captor, removes him to the safety of his New York City loft, and promises to protect him from further harm. But if Geiger and Harry cannot quickly discover why the client is so desperate to learn the boy's secret, they themselves will become the victims of an utterly ruthless adversary.
Mesmerizing and heart-in-your-throat compelling, Mark Allen Smith's "The Inquisitor" is a completely unique thriller that introduces both an unforgettable protagonist and a major new talent.
About the Author
Mark Allen Smith, who lives in New York City, has worked for many years in both movies and television as a screenwriter, investigative news producer, and documentary filmmaker. "The Inquisitor" is his first novel.Ari Fliakos is an actor with experience in television, radio, film, theater, and voiceovers. His narration of Seth Patrick's "Reviver" won an Audie for paranormal fiction. He has narrated "Black Site" and "Tier One Wild "by Dalton Fury, as well as "Gangster Squad, " "The Inquisitor, "and "Shotgun Lovesongs." On screen, he is best-known for his roles in "Law & Order," "Pills," and "Company K."
Praise For The Inquisitor…
"Ari Fliakos delivers skillful narration in this engaging audio edition of Smith's debut thriller about the professional torturer-for-hire Geiger…Fliakos's clear, confident reading enhances this already darkly suspenseful story, keeping listeners glues to their headphones until the very end." – Publishers Weekly
"Narrator Ari Fliakos has great timing and dramatic sense. He adds significant color to all the characters. From the intense and well-controlled sessions in Geiger's barber-chair torture station to the musical musings of the profoundly schizophrenic sister of his partner, Fliakos pulls all the strings of the listener's emotions…This is a strange and exciting story for mystery and suspense fans of all stripes." – AudioFile Magazine
"Smith is an excellent writer. He and Ari Flaikos, an excellent reader, pulled me into a mesmerizing tale about a man who practices the art of "information retrieval" for a variety of customers." – Tampa Bay Tribune
"Mark Allen Smith writes a compelling narrative that seems more sophisticated and stylized than we might expect from a first-times. He created material that could be potentially offensive – and was in the book's sole torture sequence – and managed to make it an expression of character." – Winston Salem Journal