Chillax!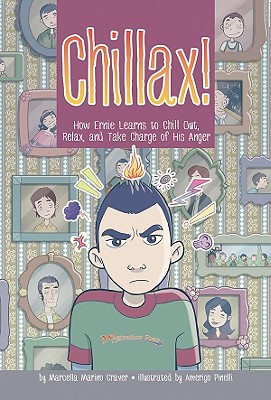 Chillax!
How Ernie Learns to Chill Out, Relax, and Take Charge of His Anger
Magination Press, Paperback, 9781433810374, 64pp.
Publication Date: August 2011
* Individual store prices may vary.
Shop Local
Enter your zip code below to find indies closest to you.
Description
Meet Ernie, a typical kid with an everyday life. Ernie has great friends, a great family (except for his annoying sister), and a great school. There is just one problem--Ernie doesnt just get mad. He gets MAD!!! With the help of a friendly and understanding school counselor, Ernie learns about his angry outbursts and discovers that he has the power to control and calm himself. Once he practices the skills to control and manage his angry outbursts, Ernie finds that he can be a happier person as well as a better friend, brother, and son.
About the Author


A long time ago, when AMERIGO PINELLI was very small, his mother gave him a pencil. From that moment on, drawing became his world. Nowadays, Amerigo works as an illustrator above the narrow streets and churches of Naples, Italy. He loves his job because it feels more like play than work. And each morning, as the sun rises over Mount Vesuvius, Amerigo gets to chase pigeons along the rooftops. Just ask his lovely wife, Giulia, if you don't believe him.