Scarlet Nights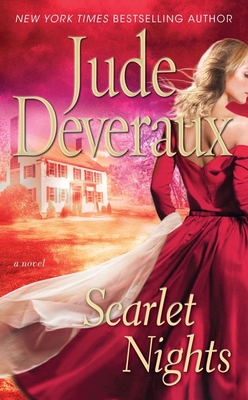 Scarlet Nights
Pocket Star Books, Mass Market Paperbound, 9781439107997, 458pp.
Publication Date: May 31, 2011
* Individual store prices may vary.
Buy Now
or
Shop Local
Enter your zip code below to purchase from an indie close to you.
Description
"What if you learned that your fiance was not who he claimed to be?
"Engaged to the charming and seductive Greg Anders, Sara Shaw is happily anticipating her wedding in Edilean, Virginia. The date has been set, the flowers ordered, even her heirloom dress is ready. But just three weeks before the wedding, Greg gets a telephone call during the night and leaves without explanation. Two days later, a man climbs up through a trapdoor in the floor of Sara's apartment, claiming that he is the brother of her best friend and that he's moving in. While Mike Newland is indeed telling the truth about his identity, his reason for being there reaches far deeper. He's an undercover detective, and his assignment is to use Sara to track down a woman who is one of the most notorious criminals in the United States and also happens to be the mother of the man Sara plans to marry.
Mike thinks the job will be easy if he can figure out how to make a good girl like Sara trust him, that is. But Mike has no idea what this mission has in store for him. He's worked hard to keep private his connections to Edilean, which date back to his grandmother's time there in 1941. But as Mike and Sara get to know each other, he can t help but share secrets about himself that he's told no one else. And in return, Sara opens up to Mike about things she could never reveal to Greg. As the pair work together to solve two mysteries, their growing love begins to heal each of them in ways they never could have imagined.
About the Author
Jude Deveraux is the author of historical and contemporary women's fiction featuring women of strong character and gorgeous, exciting men. Jude has had more than thirty books on the New York Times bestsellers list, 60 million copies in print, and has been translated into 18 languages. When she's not writing, she enjoys reading murder mysteries, working in her garden, and in boxing class she likes to show much younger males that she can throw a mean right cross.