The Time Traveler's Guide to Medieval England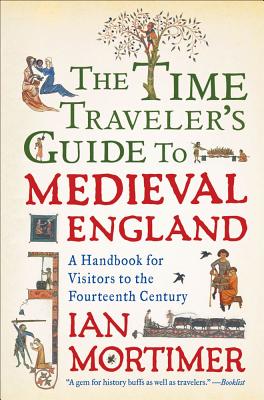 The Time Traveler's Guide to Medieval England
A Handbook for Visitors to the Fourteenth Century
Touchstone Books, Paperback, 9781439112908, 342pp.
Publication Date: October 25, 2011
* Individual store prices may vary.
Buy at Local Store
Enter your zip code below to purchase from an indie close to you.
or
Buy Here
Description
Now in paperback, a literary time machine that takes readers into the sights, smells, and tastes of the fourteenth century--a book that is revolutionary in its concept and startling in its portrayal of humanity.
The past is a foreign country. This is your guidebook. A time machine has just transported you back into the fourteenth century. What do you see? How do you dress? How do you earn a living and how much are you paid? What sort of food will you be offered by a peasant or a monk or a lord? And more important, where will you stay?
"The Time Traveler's Guide to Medieval England "is not your typical look at a historical period. This radical new approach shows us that the past is not just something to be studied; it is also something to be lived.
Through the use of daily chronicles, letters, household accounts, and poems of the day, Mortimer transports you back in time, providing answers to questions typically ignored by traditional historians. You will learn how to greet people on the street, what to use as toilet paper, why a physician might want to taste your blood, and how to know whether you are coming down with leprosy.
The result is the most astonishing social history book you're ever likely to read: revolutionary in its concept, informative and entertaining in its detail, and startling for its portrayal of humanity in an age of violence, exuberance, and fear.
About the Author
Ian Mortimer was educated at Eastbourne College, the University of Exeter, and University College London. He gained his Ph.D. in history from the University of Exeter and has subsequently held research posts at that university as well as the University of Reading and the Royal Commission on Historical Manuscripts. He was elected a Fellow of the Royal Historical Society in 1998 and was awarded the Alexander Prize by the Society in 2004. He is currently an honorary university research fellow at the University of Exeter and lives on the edge of Dartmoor with his wife and their three children. He is not descended from Sir Roger Mortimer, the subject of his book "The Greatest Traitor".