The Lotus Eaters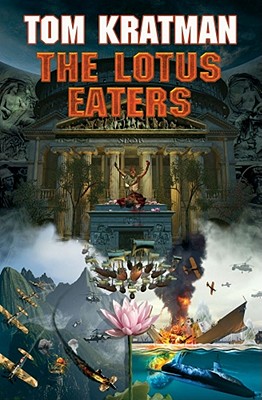 The Lotus Eaters
N/A
Baen Books, Mass Market Paperbound, 9781439134351, 736pp.
Publication Date: April 26, 2011
* Individual store prices may vary.
Buy at Local Store
Enter your zip code below to purchase from an indie close to you.
or
Not Currently Available for Direct Purchase
Description
First Time in Paperback. The Sequel to A Desert Called Peace" and Carnifex" He thought He d Won His War, and Destroyed Those Who Killed His Family, but Victory Brings a New Set of Problems . . .
Sometimes paranoia is just a heightened state of awareness.
Carrera's won his war, and inflicted a horrific revenge upon his enemies. But there are wars after wars. The Tauran Union is planning an attack. The criminals of neighboring states are already attacking, and threatening to embroil him in a war with the planet's premier power. His only living son is under fire among the windswept mountains of Pashtia. An enemy fleet is hunting his submarines. His organization has been infiltrated by spies. One of the two governments of his adopted country, Balboa, is trying to destroy everything he's built and reinstitute rule by a corrupt oligarchy. Worst of all, perhaps, he, himself, bearing a crushing burden of guilt, isn t quite the man he once was.
Fortunately, the man he once was, was lucky enough to marry the right woman. . . .
About the Author
Tom Kratman, in 1974 at age seventeen, became a political refugee and defector from the PRM (People's Republic of Massachusetts) by virtue of joining the Regular Army. He stayed a Regular Army infantryman most of his adult life, returning to Massachusetts as an unofficial dissident while attending Boston College after his first hitch. Before turning to writing, he practiced law in southwest Virginia. In addition to Caliphate," Baen has published his novels, A State of Disobedience," A Desert Called Peace" and its sequel Carnifex," and three collaborations with John Ringo in the Posleen War series, Watch on the Rhine," Yellow Eyes" and The Tuloriad"