The Truth about Lord Stoneville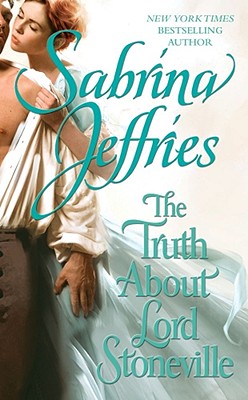 The Truth about Lord Stoneville
Pocket Books, Mass Market Paperbound, 9781439167519, 392pp.
Publication Date: January 19, 2010
* Individual store prices may vary.
Shop Local
Enter your zip code below to find indies closest to you.
Description
Oliver Sharpe, the Marquess of Stoneville, has been London's most notorious rake for years. Fed up with his behavior, his grandmother threatens to disinherit him if he doesn't tame his wild ways and wed within the year. Outraged, Oliver decides to hire a woman from a brothel to pose as his fiancee to prove that he can't be forced into marriage. When he meets Maria Butterfield, a beautiful American woman who is searching for her fiance in the most unlikely of places, he knows she's perfect for his ruse. But before long, Oliver finds himself willing to risk anything to make Maria his--even his heart, and the dark secret he hides inside it.
Filled with larger-than-life characters and lively dialogue, this sizzling romance proves once again that Sabrina Jeffries is a "grand mistress of storytelling" ( "Romantic Times" ).
About the Author
Sabrina Jeffries is the "New York Times" bestselling author of thirty-eight novels and nine works of short fiction (some written under the pseudonyms Deborah Martin and Deborah Nicholas). Whatever time not spent writing in a coffee-fueled haze of dreams and madness is spent traveling with her husband and adult autistic son or indulging in one of her passions--jigsaw puzzles, chocolate, and music. With more than 7 million books in print in eighteen different languages, the North Carolina author never regrets tossing aside a budding career in academics for the sheer joy of writing fun fiction, and hopes that one day a book of hers will end up saving the world. She always dreams big.