Divine Soul Mind Body Healing and Transmission System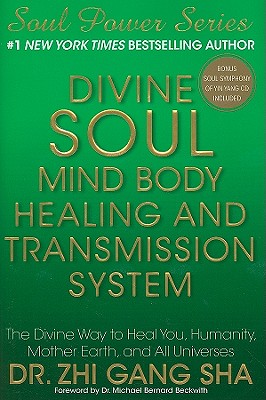 Divine Soul Mind Body Healing and Transmission System
The Divine Way to Heal You, Humanity, Mother Earth, and All Universes
Atria Books, Hardcover, 9781439177662, 368pp.
Publication Date: October 20, 2009
* Individual store prices may vary.
Buy at Local Store
Enter your zip code below to purchase from an indie close to you.
or
Not Currently Available for Direct Purchase
Description
In 2006, Dr. Sha published his first major book on soul healing, in which he revealed this onesentence secret:
Heal the soul first; then healing of the mind and body will follow.
That book, Soul Mind Body Medicine, has already benefited hundreds of thousands of people worldwide. In 2009, the Divine further guided Dr. Sha to create the Divine Soul Mind Body Healing and Transmission System. This book gives you the soul secrets, wisdom, knowledge, and practices of this divine soul healing system.
In this remarkable and uplifting guide to physical health, emotional wellness, and spiritual fulfillment, Dr. Sha reveals practical techniques to heal you, your loved ones, pets, relationships, finances, organizations, Mother Earth, and humanity.
This divine soul healing system will teach you how to:
Remove soul, mind, and body blockages.
Receive Divine Soul Mind Body Transplants.
Invoke and practice with Divine Soul Mind Body Transplants.

In addition, Dr. Sha shares deep secrets of traditional Chinese medicine and ancient philosophies and offers step-by-step exercises and easy tips for healing and rejuvenation. This book offers you the most powerful soul healing available at this time; it is truly a breakthrough divine gift and treasure for humanity.
The first printing offers readers a bonus soul symphony of ying yang CD. Subsequent printings offer readers a free download of this content.
About the Author
Master Zhi Gang Sha is a soul leader, an extraordinary healer, and a divine servant. He was trained as a conventional medical doctor and a doctor of traditional Chinese medicine. The founder of the Institute of Soul Healing and Enlightenment and of the World Soul Healing, Peace and Enlightenment Movement, he is a grandmaster of many ancient disciplines, including tai chi, qi gong, feng shui and the I Ching. Master Sha is also an expert in the most advanced cellular healing science now occurring in China. In the West, he is involved in breakthrough research on the effects of spirit on the human system. Master Sha was named Qigong Master of the Year at the Fifth World Congress in Qigong. In 2006, he was granted the Martin Luther King, Jr. Commemorative Commission Award for his humanitarian efforts. His Soul Power Series reveals soul secrets, wisdom, knowledge, and practices to transform every aspect of life. Visit www.DrSha.com.