Exposure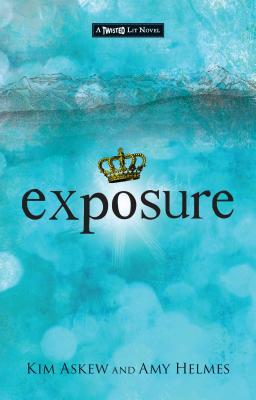 Exposure
Merit Press, Hardcover, 9781440552618, 224pp.
Publication Date: January 2013
* Individual store prices may vary.
Buy Now
or
Shop Local
Enter your zip code below to purchase from an indie close to you.
Description
Double, double, toil, and trouble The quest for high-school royalty can turn deadly when teen ambition outstrips reason. Skye Kingston is a shy shutterbug who prefers observing life from behind her camera lens. She doesn't know she's stunning, and comes off the sidelines only when she's forced to by the terrifying events of one treacherous school year in Alaska. A boy named Duncan is dead, and his death may or may not be an accident. Skye's three new best friends are eerily able to foretell the future, and cheerleader Beth might be more than a social climber--she quite probably is a sociopath. Then there's Skye's growing attraction to the school hottie, Craig, The Boy Who Would Be Prom King. But their time is crossed by fate. There's already been one death, and who can say if it's only the first? As Skye falls for Craig, she also slowly realizes that he is caught in the crosshairs of a deadly plot. Can she save Craig and herself from a murderous fate? "Exposure" is not only a modern take on the classic "Macbeth," it's proof that nothing has changed since Shakespeare riffed on the subject nearly half a millennium ago: the quest for power can lead to bloodstained hands.
""Exposure" is an intelligent, poignant, and riveting mashup of Shakespearean tragedy and high-school politics, which, as it turns out, have a lot in common." Daria Snadowsky, author of "Anatomy of a Boyfriend" and "Anatomy of a Single Girl"
"Kim Askew and Amy Helmes write with a delightful assurance in this clever and thrilling second installment in their Twisted Lit series. Wherever he is, the Bard is smiling down on them." Andrea N. Richesin, editor of "Crush: 26 Real-Life Tales of First Love.
About the Author
Kim Askew and Amy Helmes are Los Angeles based writers whose work has appeared in "Elle", the "L.A. Times", and the "Wall Street Journal". Their Twisted Lit novels--including "Exposure" and "Anyone But You"--have been called "compulsively readable" and "heartbreakingly lovely."

Kim Askew and Amy Helmes are the authors of "Tempestuous" and "Exposure", the first two acclaimed novels in the Twisted Lit series, modern retellings of the Shakespearean classics "The Tempest" and "Macbeth". They live in California, where Amy is a weekly contributor to "The Rundown", a free daily e-mail service that keeps subscribers informed on what's new and cool in LA. Follow Amy on Twitter @amyhelmes. Kim is a content manager for the Webby-winning teen site www.FashionClub.com. Follow Kim on Twitter @kaskew.

Jacquelyn Mitchard is the national bestselling author of The Breakdown Lane, Twelve Times Blessed, and The Deep End of the Ocean, which was the very first book picked by Oprah for her book club. She also has several children's books to her credit: Baby Bat's Lullaby, Starring Prima!, and Rosalie, My Rosalie. Jackie lives outside Madison, Wisconsin, with her husband and eight children.