The Eighty-Dollar Champion
Snowman, the Horse That Inspired a Nation [With Bonus Photo Gallery PDF]
By Elizabeth Letts; Bronson Pinchot (Read by)
(Blackstone Audiobooks, Compact Disc, 9781441786463, 9pp.)
Publication Date: August 2011
Other Editions of This Title: Hardcover, Paperback, Audio Cassette, Compact Disc, MP3 CD
Shop Local

Enter your zip code below to find indies closest to you.
Selected by Indie Booksellers for the
September 2011 Indie Next List
"America loves underdogs and stories that go against the odds. You couldn't get much longer odds than a plow-horse headed for the knacker's yard and a cash-strapped Dutchman winning the National Horse Show in Madison Square Garden. But win they did, inspiring the nation with the Cinderella story of a horse who escaped the butcher and learned how to fly. This is one for the heart!"
---
Description
tells the dramatic odyssey of a horse called Snowman that, saved from the slaughterhouse, went on to become America's leading show jumper, winning first prize at Madison Square Garden.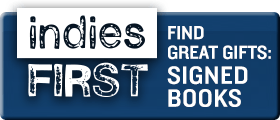 The Eighty-Dollar Champion