Rain Gods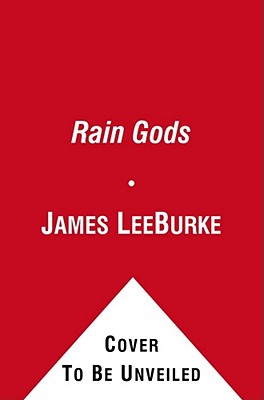 Rain Gods
Simon & Schuster Audio, Compact Disc, Abridged, 9781442340756
Publication Date: September 20, 2011
* Individual store prices may vary.
Buy at Local Store
Enter your zip code below to purchase from an indie close to you.
or
Buy Here
Description
When Hackberry Holland became sheriff of a tiny Texas town near the Mexican border, he'd hoped to leave certain things behind: his checkered reputation, his haunted dreams, and his obsessive memories of the good life with his late wife, Rie. But the discovery of the bodies of nine illegal aliens, machine-gunned to death and buried in a shallow grave behind a church, soon makes it clear that he won't escape so easily.
As Hack and Deputy Sheriff Pam Tibbs attempt to untangle the threads of this complex and grisly case, a damaged young Iraq veteran, Pete Flores, and his girlfriend, Vikki Gaddis, are running for their lives, hoping to outwit the bloodthirsty criminals who want to kill Pete for his involvement in the murders. The only trouble is, Pete doesn't know who he's running from: drunk and terrified, he fled the scene of the crime when the shooting began. And there's a long list of people who want Pete and Vikki dead: crime boss Hugo Cistranos, who hired Pete for the operation; Nick Dolan, a strip club owner and small-time gangster with revenge on his mind; and a mysterious God-fearing serial-killer-for-hire known as Preacher Jack Collins, with enigmatic motives of his own.
With the FBI, Immigration and Customs Enforcement, and a host of cold-blooded killers on Pete and Vikki's trail, it's up to Sheriff Holland to find them first and figure out who's behind the mass murder before anyone else ends up dead. In this thrilling and intricate work, James Lee Burke has once again proven himself a master storyteller and a perceptive chronicler of the darkest corners of the human heart.
About the Author
James Lee Burke, a rare winner of two Edgar Awards, and named Grand Master by the Mystery Writers of America, is the authorofmore thanthirtyprevious novels andtwo collections of short stories, including such "New York Times" bestsellers as "Light of the World", "Creole Belle", "Swan Peak", "The Tin Roof Blowdown", and "Feast Day of Fools".He lives in Missoula, Montana.

Will Patton's numerous film credits include" Remember the Titans", "The Punisher", "The Mothman Prophesies", "Armageddon", and "The Spitfire Grill". He starred in the TNT miniseries "Into the West" and on the CBS series "The Agency", and won Obie Awards in the theater for his performances in "Fool for Love" and "What Did He See".
Praise For Rain Gods…
"If James Lee Burke has the deepest regional voice in the genre -- and I do believe that's so -- it's because he understands those feelings that keep people connected to the places where they have, or once had, roots...Preacher is one of Burke's most inspired villains..."—Marilyn Stasio, New York Times Book Review



"As always, Burke's portrayal of the ugliness of human behavior set against the higher moral standards of those who fight evil is irresistible."—USA Today



"Rain Gods is Burke's most intricately plotted crime novel yet... And as always in a James Lee Burke novel, one of the main characters is the landscape itself, lovingly described in lyrical passages..."—Associated Press



"Burke is a deliberate storyteller; he doesn't skimp on the action, but his exploration of human foibles is deep, and his characters are true...Rain Gods is about catching the bad guys, but it's also a moving, melancholy examination of how we do wrong, then try our best to atone."—Connie Ogle, Miami Herald



"...Rain Gods is its own stylish slice of contemporary Texas noir."—Los Angeles Times



"...there's something so winning about Hackberry Holland, something so perfect for the times in which we're reading...anger and bitterness fuel a fair amount of James Lee Burke's fiction, showing how the best and the worst of us are driven by demons -- the memories of bad family history; of wars past and present; the pull of the bottle; the furious engine that drives some to desire money or power, by whatever means; the slow, seeping poison of grief and regret. In Rain Gods, Burke once again renders the cautionary tale he has perfected over 28 books."—Susan Larson, New Orleans Times Picayune



"…totally riveting…"—New York Daily News



"…colorful prose, venal characters, haunted landscape, total entertainment."—San Diego Union Tribune



"James Lee Burke has written a riveting novel with broad sociological and biblical themes that evoke past American greats, such as Steinbeck and Cain."—Lincoln Star Journal



"...readers will find some of the best and most memorable prose of Burke's career...It is the narrative...that is the biggest strength of this character-driven novel. Burke is at heart a poet capable of describing the light and the dark in equal measures of the beautiful and horrific, one who can both gradually illuminate the darkness and cast dark shadows across the sun, often within the space of a single short paragraph. Rain Gods is a work of deep, violent and, yes, beautiful magic, a wondrous manifestation of one of our best American authors becoming even better, as improbable and impossible as that may seem."—Joe Hartlaub, Bookreporter.com