Dead to You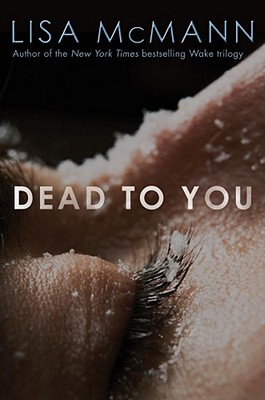 Dead to You
Simon Pulse, Hardcover, 9781442403888, 243pp.
Publication Date: February 7, 2012
* Individual store prices may vary.
Shop Local
Enter your zip code below to find indies closest to you.
Description
A page-turning realistic novel with a shocking twist from bestselling author Lisa McMann.
Ethan was abducted from his front yard when he was just seven years old. Now, at sixteen, he has returned to his family. It's a miracle…at first. Then the tensions start to build. His reintroduction to his old life isn't going smoothly, and his family is tearing apart all over again. If only Ethan could remember something, anything, about his life before, he'd be able to put the pieces back together. But there's something that's keeping his memory blocked. Something unspeakable...
About the Author
Lisa McMann is the New York Times bestselling author of Fade and Wake, as well as many short stories, one of which won a Templeton Award. She grew up in Michigan and now lives in Arizona with her husband, two kids, dog, and cat.
Praise For Dead to You…

" McMann's narrative is layered and emotional, with constant questions about family dynamics, identity and reconciliation. While an amnesia-based plot risks a quick foray into formula, this resists, balancing the fractured nature of Ethan's recollections nicely with the character's development. The sibling rivalry builds secondary tension and suspense."
--Kirkus Reviews


"The bitter cold of a Minnesota winter serves as both metaphor and backdrop for a riveting read that is like the dark side of Caroline B. Cooney's The Face on the Milk Carton. A realistic but shocking ending makes this an excellent choice for book discussion, and the simple sentence structure and complex content will appeal to reluctant readers." --Booklist

"McMann's gripping new novel...will leave readers burning for closure long after its chilling ending.... [Her] succinct first-person narrative skillfully carries the authenticity of a teenage boy, his fractured memory and reintegration into a family who expects much from him, despite his scarring childhood. Her exploration of an abductee psyche is both illuminating and unsettling and is realistically portrayed... With a disturbing and raw ending, Dead to You is unforgettable." --Adam Silvera, Books of Wonder


"The dynamics are credible and compelling, and Ethan's challenge in negotiating the complicated territory will ring true..." --BCCB

"Ethan's first-person story...successfully explores the emotional devastation on those closest to an abducted child and a child's ability to cope with trauma. The long-awaited but abrupt conclusion to the story's central mystery is dramatic, packing an emotional punch." --School Library Journal

"Author Lisa McMann has written strong suspense fiction for teens with powerful, likable characters, and DEAD TO YOU is no exception. She includes many surprise twists in this engrossing page turner while creating a layered situation where it's possible to sympathize with many points of view." --teenreads.com