Crash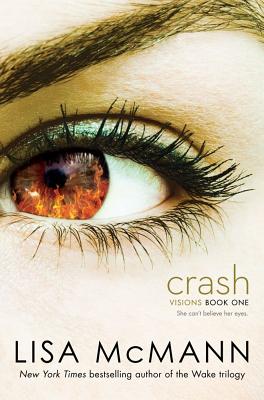 Crash
Simon Pulse, Hardcover, 9781442403918, 233pp.
Publication Date: January 8, 2013
* Individual store prices may vary.
Buy Now
or
Shop Local
Enter your zip code below to purchase from an indie close to you.
Description
If what you see is what you get, Jules is in serious trouble. The suspenseful first of four books from the New York Times bestselling author of the Wake trilogy.
Jules lives with her family above their restaurant, which means she smells like pizza most of the time and drives their double-meatball-shaped food truck to school. It's not a recipe for popularity, but she can handle that.
What she can't handle is the recurring vision that haunts her. Over and over, Jules sees a careening truck hit a building and explode...and nine body bags in the snow.
The vision is everywhere—on billboards, television screens, windows—and she's the only one who sees it. And the more she sees it, the more she sees. The vision is giving her clues, and soon Jules knows what she has to do. Because now she can see the face in one of the body bags, and it's someone she knows. Someone she has been in love with for as long as she can remember.
In this riveting start to a gripping series from New York Times bestselling author Lisa McMann, Jules has to act—and act fast—to keep her vision from becoming reality.
About the Author
Lisa McMann is the" New York Times" bestselling author of the middle grade dystopian fantasy series The Unwanteds, the YA paranormal Wake trilogy, and several other books for kids and teens. She lives with her family in the Phoenix area. Check out Lisa's website at LisaMcMann.com, learn more about The Unwanteds Series at UnwantedsSeries.com, and be sure to say hi on Instagram or Twitter (@Lisa_McMann), or Facebook (Facebook.com/McMannFan).