Pretties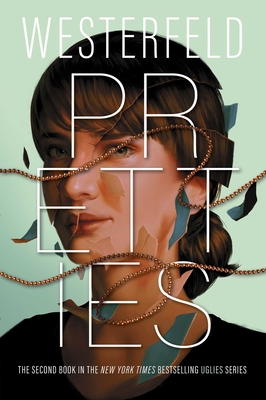 Pretties
Simon Pulse, Paperback, 9781442419803, 348pp.
Publication Date: May 3, 2011
* Individual store prices may vary.
Buy at Local Store
Enter your zip code below to purchase from an indie close to you.
or
Buy Here
Description
In Tally's world, your 16th birthday brings an operation that turns you from a repellant Ugly into a stunningly attractive Pretty, and catapults you into a high-tech paradise where your only job is having a really good time. Just before her birthday, Tally discovered that turning Pretty comes with a terrible price. She vowed to accept the operation, but with the understanding that her friends on the outside would rescue her, and let her be the guinea pig for the experimental and highly dangerous cure they're developing.
But in the second book of the Uglies series, Tally's Pretty. And everything's changed. The new, Pretty Tally is totally happy right where she is. She doesn't think she needs any kind of cure at all. When someone from her Ugly life shows up with a message, Tally has a hard time listening. Did she really promise to give all this up? Is she bound by a promise she made when she was a different person? If there is anything left of the old Tally, how will she fight her way out to keep her word and help her friends?
About the Author
Scott Westerfeld is the author of the Leviathan series, the first book of which was the winner of the 2010 Locus Award for Best Young Adult Fiction. His other novels include the "New York Times" bestseller "Afterworlds", the worldwide bestselling" "Uglies series, "The Last Days", "Peeps", "So Yesterday", and the Midnighters trilogy. Visit him at ScottWesterfeld.com or follow him on Twitter at @ScottWesterfeld.