Spy School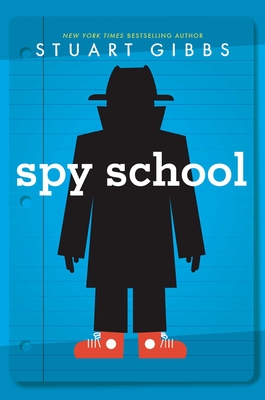 Spy School
Simon & Schuster Books for Young Readers, Hardcover, 9781442421820, 290pp.
Publication Date: March 6, 2012
* Individual store prices may vary.
Shop Local
Enter your zip code below to find indies closest to you.
Description
Can an undercover nerd become a superstar secret agent? Maybe not, but it'll be fun to watch him try!
Ben Ripley may only be in middle school, but he's already pegged his dream job: C.I.A. or bust. Unfortunately for him, his personality doesn't exactly scream "secret agent." In fact, Ben is so awkward, he can barely get to school and back without a mishap. Because of his innate nerdiness, Ben is not surprised when he is recruited for a magnet school with a focus on science—but he's entirely shocked to discover that the school is actually a front for a junior C.I.A. academy. Could the C.I.A. really want him?

Actually, no. There's been a case of mistaken identity—but that doesn't stop Ben from trying to morph into a supercool undercover agent, the kind that always gets the girl. And through a series of hilarious misadventures, Ben realizes he might actually be a halfway decent spy…if he can survive all the attempts being made on his life!
About the Author
Stuart Gibbs is the author of "Belly Up", "Poached", "Spy School", "Spy Camp", "Evil Spy School", and "Space Case." He has also written the screenplays for movies like "See Spot Run "and "Repli-Kate", worked on a whole bunch of animated films, developed TV shows for Nickelodeon, Disney Channel, ABC, and Fox, and researched capybaras (the world's largest rodents). He lives with his wife and children in Los Angeles.