Afterparty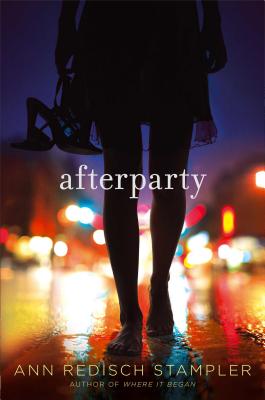 Afterparty
Simon Pulse, Hardcover, 9781442423244, 398pp.
Publication Date: December 31, 2013
* Individual store prices may vary.
Shop Local
Enter your zip code below to find indies closest to you.
Description
A toxic friendship takes a dangerous turn in this riveting novel from the author of "Where It Began."
Emma is tired of being good. Always the perfect daughter to an overprotective father, she moves to Los Angeles dying to reinvent herself. This is why meeting Siobhan is the best thing that ever happened to her. And the most dangerous. Because Siobhan is fun and alluring and experienced and lives on the edge--and she wants Emma to come with her.
And it may be more than Emma can handle.
Their high-stakes pacts are spinning out of control. Loyalties and boundaries are blurred. And it all comes to a head at the infamous Afterparty, where an intense, inescapable confrontation ends in a plummet from the rooftop...
How many lies can you tell your father, your best friend, your boyfriend, and yourself before everything falls apart?
About the Author
Ann Redisch Stampler is an author and folklorist who has written several picture books based on Jewish folklore. She lives in Los Angeles. Eugene Yelchin is a Russian-born painter and illustrator. The Rooster Prince of Breslov is his first project for Clarion Books. He lives in California with his family. His web site is www.eugeneyelchinbooks.com.