Wooden Bones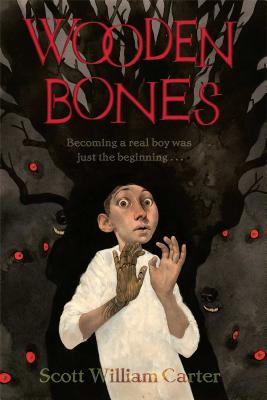 Wooden Bones
Simon & Schuster Books for Young Readers, Hardcover, 9781442427518, 148pp.
Publication Date: August 7, 2012
* Individual store prices may vary.
Shop Local
Enter your zip code below to find indies closest to you.
Description
Becoming a real boy was just the beginning.
Since he changed, Pino has struggled to live a quiet life with his father Gepetto. But a boy who used to be a wooden puppet doesn't fit in well with the other villagers. When Pino creates a replica of his Gepetto's late wife and brings it to life, the two are chased out of their village by an angry mob demanding the resurrection of their own loved ones. On the run with a dying Gepetto, Pino must face a world that would seek to use—and misuse—him for his powers. And when Pino discovers that his abilities are slowly transforming him back into a puppet, he faces a choice: strike a deal with those who only want to use him, or stand up for who he really is.
About the Author
JACK NOLTE is the mystery and suspense pen name of award-winning writer Scott William Carter. Critics raved that The Gray and Guilty Sea, the first book featuring the crippled and curmudgeonly Garrison Gage, was "irresistible" and "a fascinating character study." Under his own name, Carter's first novel, The Last Great Getaway of the Water Balloon Boys, was hailed by Publishers Weekly as a "touching and impressive debut" and won the prestigious Oregon Book Award. Since then, he has published nine novels and over fifty short stories, his fiction spanning a wide variety of genres and styles. His most recent book for younger readers, Wooden Bones, chronicles the untold story of Pinocchio and was singled out for praise by the Junior Library Guild. He lives a stone's throw from the Oregon coast with his wife and two children. To find more information about Jack/Scott's other work, go to scottwilliamcarter.com.
Praise For Wooden Bones…
He especially excels at building and maintating a slightly ominous atmosphere.