The Power of Poppy Pendle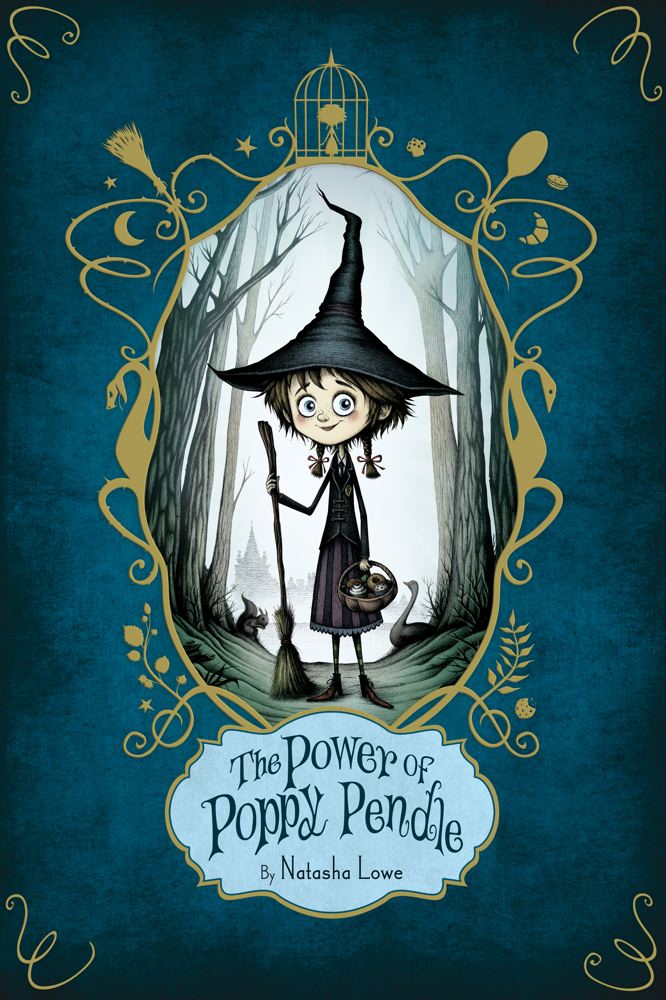 The Power of Poppy Pendle
Simon & Schuster/Paula Wiseman Books, Hardcover, 9781442446793, 268pp.
Publication Date: September 4, 2012
* Individual store prices may vary.
Buy Now
or
Shop Local
Enter your zip code below to purchase from an indie close to you.
Description
Poppy may have inherited the family's magical powers, but she would rather be a baker. How can she avoid the family business? Includes more than a dozen delectable recipes!
Ten-year-old Poppy, born to ordinary parents, inherits her famous Great Aunt Mabel's genes—GAM was a famous witch. In Poppy's world, witches work for good and are much valued, with powers both coveted and praised. But Poppy does not want to be a witch—she wants to be a baker, and she is extremely good at baking. Her parents insist Poppy follow in the footsteps of her great aunt, but Poppy has plans of her own.
     Part magic, part adventure, and wholly delicious, this spirited story includes more than a dozen recipes readers—and budding bakers—can try at home.
About the Author
Natasha Lowe knew as a child that she wanted to be either a writer, an adventurer, or to open a fancy teashop. So she did a little bit of everything, traveling from her native London to America where she ran The Tea House bed and breakfast and wowed guests with her grandmother s shortbread recipe. She lives in Massachusetts with her husband and four children. She is the author of "The Power of Poppy Pendle" and "The Courage of Cat Campbell".
Praise For The Power of Poppy Pendle…
Lowe's energetic first novel is led by 10-year-old Poppy, who was born in the Patisserie Marie Claire bakery in the town of Potts Bottom. While Poppy has inherited the gift of magic from her highly respected Great-Granny Mabel, she wants nothing to do with it. Baking makes Poppy happy, and after three years at Ruthersfield, a magic school her parents force her to attend, she is fed up. Poppy runs away to the Patisserie, where sympathetic Marie Claire takes her in, but when Poppy's parents drag her home, she snaps and turns them to stone with the "Stop It Now Spell." It's up to Marie Claire and Poppy's friend Charlie to bring Poppy back from the "dark side." Lowe makes the story's arc (and message) clear early on: the Ruthersfield motto translates to "Follow your passion," and Poppy's interest in another witch who crossed to the dark side presages her own transformation. Readers will easily empathize with Poppy and recognize the loneliness and anger that accompany being misunderstood. Several recipes for Poppy's desserts are included. Ages 8–12.


"To her parents' great mortification, Poppy is unexpectedly born in a French bakery; she couldn't possibly have had a less auspicious birth. As she grows, though, it becomes obvious that she has the rare gift of magic, and her parents couldn't be more pleased. They purchase a state-of-the-art wand and broom and enter her in the Ruthersfield Academy for Witches. While Poppy is an excellent witch, all she really wants to do is bake. When she announces to her parents that she hates magic and just wants to make treats, her parents go to the extreme to stop her, pushing her into the blackest of magic. In this sweet story about true friendship, Poppy is a likable main character. " -- School LIbrary Journal