Yuck's Pet Worm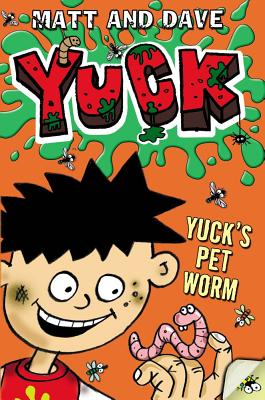 Yuck's Pet Worm
And Yuck's Rotten Joke
Simon & Schuster/Paula Wiseman Books, Hardcover, 9781442481503, 104pp.
Publication Date: April 2, 2013
* Individual store prices may vary.
Buy Now
or
Shop Local
Enter your zip code below to purchase from an indie close to you.
Description
Yuck is the master of all things disgusting in these two tales—especially when he adds a squirmy pet and some gross-out tricks to the mix.
In "Yuck's Pet Worm," Yuck has a new pet—a worm called Fang. "Worms are disgusting!" his sister Polly says. "You can't have a worm in the house!" Mom says. But Yuck thinks worms are awesome! But when he trains Fang to do disgusting tricks, things start to wiggle out of control….
In "Yuck's Rotten Joke," Polly's report card is full of stars for good behavior, while Yuck doesn't have any. He needs to score some by the end of the week, or he'll be in BIG TROUBLE. Using his collection of practical jokes—from itching powder to Dogididapoo—can Yuck make sure he has the last laugh?