Beyonders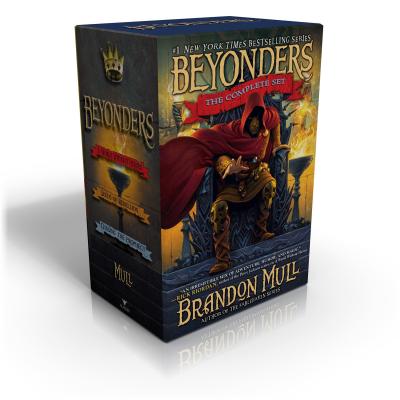 Beyonders
The Complete Set: A World Without Heroes; Seeds of Rebellion; Chasing the Prophecy
Aladdin Paperbacks, Boxed Set, 9781442494428, 1456pp.
Publication Date: February 11, 2014
* Individual store prices may vary.
Shop Local
Enter your zip code below to find indies closest to you.
Description
Don't miss any of Jason's thrilling adventures--get the complete paperback boxed set of the #1 "New York Times "bestselling Beyonders trilogy.
After falling into a new world called Lyrian, Jason must figure out the clues that piece together an ancient word that could bring down Maldor, the terrifying leader. He is helped with his newfound friend and sidekick, Rachel, who has also stumbled into this strange world. Together, they go on an extraordinary quest to figure out how to become the heroes that Lyrian needs, no matter what the cost.
This epic fantasy trilogy includes all three action-packed titles: "A World Without Heroes," "Seeds of Rebellion," and "Chasing the Prophecy."
About the Author
Brandon Mull is the #1 New York Times bestselling author of the Fablehaven and Beyonders series. As a kid, he had a dog, a cat, a horse, some goldfish (won at a school carnival), and briefly a tarantula (captured in his neighborhood). He now lives in Utah with his wife, four kids, and the family dog.