The Body Language of Dating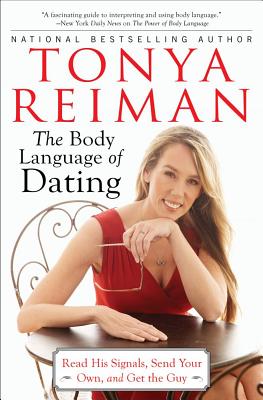 The Body Language of Dating
Read His Signals, Send Your Own, and Get the Guy
Gallery Books, Hardcover, 9781451624342, 400pp.
Publication Date: January 3, 2012
* Individual store prices may vary.
Shop Local
Enter your zip code below to find indies closest to you.
Description
Nationally renowned body language expert Tonya Reiman turns her attention to romance—explaining how to read the signals of your date, your mate, or that cutie across the bar—and never get rejected again!
Attraction : It's biological. It's physical. It's chemical. It's mental. But it doesn't end there. It's also: Detectable. Manageable. Maneuverable.
In The Body Language of Dating, Tonya Reiman tackles the question of whether human attraction and seduction have changed over millions of years, drawing lines of flirting symmetry that span millennia, cultures, species, and continents. By looking at the evolutionary purpose of every part of the male and the female body, The Body Language of Dating chronicles the evolution of each major human bodily feature—why it is considered attractive or unattractive, good for longevity or detrimental to the gene pool, indicative of sexual success or failure.
Reiman crumples the timeline that separates us from our ancient ancestors to ask, "What has never changed? What attracts opposite sexes to one another, why does it work, and how has it contributed to the longevity of our species?" The Body Language of Dating provides the tools needed for success in today's dating scenarios, offering practical tactics for seduction, conversation, connection, and enduring romance.
About the Author
One of the premier body language experts in the country, Tonya Reiman is a Fox News Channel contributor and has appeared on Good Morning America", Today", Inside Edition", and Extra", among other television programs. She has contributed to dozens of publications, including The New York Times, " Cosmopolitan", USA TODAY", Glamour", Time", and The Wall Street Journal". The author of The Power of Body Language", she lives with her family on Long Island, New York.
Praise For The Body Language of Dating…
"[Tonya Reiman has] been deconstructing what's REALLY going on behind the world's most famous faces on TV with me for years. She's great at that, so imagine how good she is at seeing past the frozen smiles and darting eyes of regular folks like you and me. She has an innate talent, helping us all see what the guy or girl across the table is really thinking!" --Juliet Huddy, FOX News