Tragic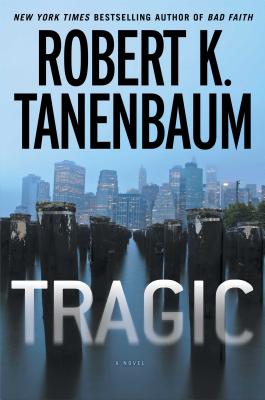 Tragic
Gallery Books, Hardcover, 9781451635553, 390pp.
Publication Date: August 13, 2013
* Individual store prices may vary.
Not Currently Available for Direct Purchase
or
Shop Local
Enter your zip code below to purchase from an indie close to you.
Description
"New York Times" bestselling author Robert K. Tanenbaum takes legal suspense to dramatic new heights when his hero, District Attorney Butch Karp, goes up against a ruthless union leader with too much power, too many secrets, and too many enemies to silence . . . or kill.
Prizefighter tough. Street-hustler smart. Pit-bull vicious. Longshoremen's union leader Charlie Vitteli is like a cold-blooded villain straight out of Shakespeare's "Macbeth." Busting heads on the docks of New York as a brash union organizer, taking no prisoners as the newest president of the North American Brotherhood of Stevedores, Vitteli clawed his way to the top of the heap and no one's going to take him down now. Not if they value their lives.
Like Vince Carlotta. The union boss's fiercest rival has accused Vitteli of embezzlement, election rigging, and other abuses and even called him a crook at a union meeting. Now Carlotta is just another corpse on the waterfront allegedly gunned down by an armed robber. It doesn t take a genius to figure out that Vitteli is somehow involved. But proving it is a whole other story.
Enter District Attorney Butch Karp and his wife, Marlene Ciampi. Drawn into the case by a friend who manages the East Village Women's Shelter, Marlene speaks to the abused girlfriend of a man who may or may not have been hired to kill Carlotta. Marlene follows her lead to three different assassins contracted for the hit. But connecting them to Vitteli and proving it in court could be the death of anyone who tries . . . unless Karp can uncover the one tragic flaw that could bring down the curtain on this Shakespearean villain once and for all.
Packed with ingenious twists, diabolical turns, and shocking revelations, "Tragic" is Robert K. Tanenbaum at his page-turning best.
About the Author
Robert K. Tanenbaum is one of the country s most successful trial lawyers - he has never lost a felony case. At the New York District Attorney s office he served as bureau chief of the Criminal Courts, ran the Homicide bureau, and was in charge of training the legal staff. Thereafter, he was deputy chief counsel to the Congressional committee investigations into the assassinations of President John F. Kennedy and Dr. Martin Luther King Jr. For four years, he taught Advanced Criminal Procedure at his alma mater, the Boalt Hall School of Law, University of California at Berkeley. He has conducted continuing legal education (CLE) seminars for practicing lawyers in California, New York, and Pennsylvania and is the USA Today and New York Times bestselling author of eighteen novels, including Counterplay, Fury, Hoax, Resolved, Absolute Rage, Enemy Within, True Justice, Act of Revenge, and Reckless Endangerment. He is also the author of the true-crime books Badge of the Assassin and The Piano Teacher: The True Story of a Psychotic Killer.