The Science of Yoga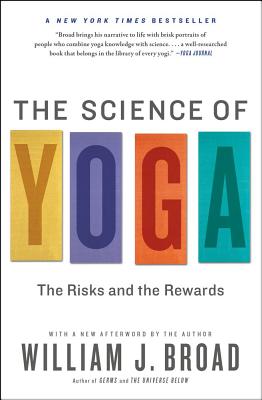 The Science of Yoga
The Risks and the Rewards
Simon & Schuster, Paperback, 9781451641431, 310pp.
Publication Date: December 25, 2012
* Individual store prices may vary.
Buy Now
or
Shop Local
Enter your zip code below to purchase from an indie close to you.
Description
A lead science writer for "The New York Times--"and lifelong yoga practitioner--examines centuries of history and research to scrutinize the claims made about yoga for health, fitness, emotional wellbeing, sex, weight loss, healing, and creativity. He reveals what is real and what is illusory, in the process exposing moves that can harm or even kill. A "New York Times" bestseller.
"The Science of Yoga" draws on more than a century of painstaking research to present the first impartial evaluation of a practice thousands of years old. It celebrates what's real and shows what's illusory, describes what's uplifting and beneficial and what's flaky and dangerous--and why. Broad unveils a burgeoning global industry that attracts not only curious scientists but true believers and charismatic hustlers. He shatters myths, lays out unexpected benefits, and offers a compelling vision of how the ancient practice can be improved.
About the Author
William J. Broad has practiced yoga since 1970. A senior writer at"The New York Times", he has written hundreds of front-page articles and won every major award in print and television during more than thirty years as a science journalist.""With" Times" colleagues, he has twice won the Pulitzer Prize, as well as an Emmy and a DuPont. He is the author or coauthor of seven books, including "Germs: Biological Weapons and America's Secret War" (Simon & Schuster, 2001), a number one "New York Times" bestseller. He has three adult children and lives with his wife in the metropolitan New York area, where he enjoys doing Sun Salutations.

Bobby Clennell is the author and illustrator of "The Women's Yoga Book", and teaches at the Iyengar Yoga Institute of New York.