Tamarack County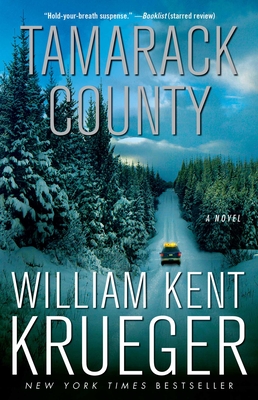 Tamarack County
Atria Books, Paperback, 9781451645774, 309pp.
Publication Date: July 1, 2014
* Individual store prices may vary.
Buy Now
or
Shop Local
Enter your zip code below to purchase from an indie close to you.
Description
Cork O Conner returns for hold-your-breath suspense ("Booklist," starred review) in the thirteenth novel in the "New York Times" bestselling mystery series.
During a blizzard one bitter winter night, just days before Christmas, the car belonging to the wife of a retired local judge is discovered abandoned on a rural county road in Tamarack County. After days of fruitless searching, there is little hope that she ll be found alive, if she's found at all.
Cork O Connor, the ex-sheriff of Tamarack County, notices small things about the woman's disappearance that disturb him. When the beloved pet dog of a friend is brutally killed and beheaded, he begins to see a startling pattern in these and other recent dark occurrences in the area. And after his own son is brutally attacked and nearly killed, Cork understands that someone is spinning a deadly web in Tamarack County. At its center is a murder more than twenty years old, for which an innocent man may have been convicted. Cork remembers the case only too well. He was the deputy in charge of the investigation that sent the man to prison.
With the darkest days of the year at hand, the storms of winter continue to isolate Tamarack County. Somewhere behind the blind of all that darkness and drifting snow, a vengeful force is at work. And Cork has only hours to stop it before his family and friends pay the ultimate price for the sins of others.
About the Author
For the last twenty years, William Kent Krueger has made his home in St. Paul, Minnesota, with his wife and two children. His Cork O Connor novels, Iron Lake (winner of the 1998 Anthony Award for Best First Novel and the Barry Award), Boundary Waters, Purgatory Ridge, Blood Hollow (winner of the 2004 Anthony Award for Best Novel), and Mercy Falls (winner of the 2005 Anthony Award for Best Novel) - as well as the political thriller The Devil s Bed - are available from Atria Books.