Deer in the Headlights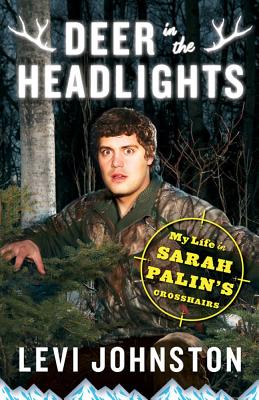 Deer in the Headlights
My Life in Sarah Palin's Crosshairs
Touchstone Books, Hardcover, 9781451651652, 289pp.
Publication Date: September 20, 2011
* Individual store prices may vary.
Buy at Local Store
Enter your zip code below to purchase from an indie close to you.
or
Not Currently Available for Direct Purchase
Description
Best known as Bristol Palin's baby daddy and Sarah Palin's favorite whipping boy, Levi Johnston sets out to clear his name and--with any luck--end his run as Alaska's most hated man. Promising hockey player and Governor Palin's almost son-in-law, Levi Johnston was eighteen when Palin became the vice presidential nominee. His unique place as Bristol's live-in boyfriend provided him a true insider's view of what was going on behind closed doors. And how Sarah's public views were often at odds with her home values. It makes it all the more curious that Sarah eventually turned her anger directly on Levi, after losing her ticket to the White House
After being bullied, lied about, and outspent in the courts when he attempted to bond with his new son, Tripp, Levi Johnston now is ready to set the record straight.
Deer in the Headlights is a poignant, at times very funny, and fascinating tale of a boy thrust into the media spotlight and now figuring out how to be an adult and a dad. Johnston, ever honest, had a unique window into Palintology at a critical time; he sat in the family's living room and paid attention. Not bitter and never petty, Levi shares his story.
As Lawrence O'Donnell of MSNBC so aptly put it: "I love that kid. He's honest, he's straightforward, he's not embarrassed.